Spiritual Growth Resources
Looking for materials to grow closer to God with your family, small group, neighbors, or through self-study?
Check out the materials we have below created by our pastors, staff, and church leaders in recent years!
ENCOUNTER AT HOME GUIDE
During an Encounter Worship Sunday, we explored the story of the Good Samaritan in traditional and experiential worship. At the conclusion of the pastor's message, the community was invited to experience this same story at various stations throughout the building inviting discussion and reflection around the topics of relationships, justice, and service. We adapted the "in person" encounter experience into an at home version linked through the button below.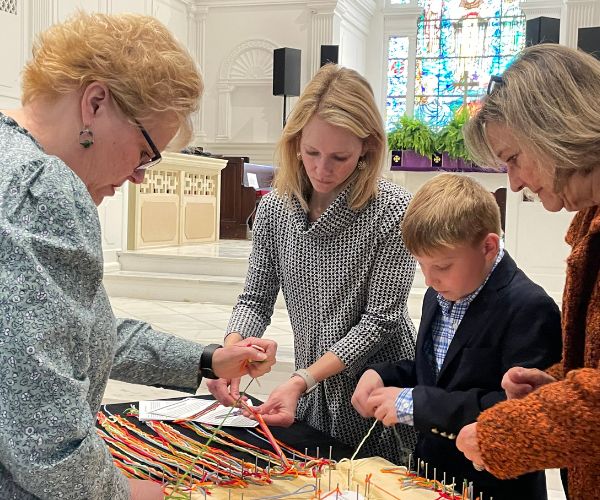 IMMERSE DEVOTIONAL
"Immerse" is a devotional series developed by Pastor Peter Thompson as a part of his Doctoral Research Class and final program project. The devotional is a 12 part series designed as an alternative form of worship when the ability to be present at church has been impacted due to stay at home orders, a weekend soccer tournament, weekend theater competition, or other activity. Each part of the series can be completed in one setting or it can be broken down over the course of a couple of days.
UNSHAKABLE HOPE CLASS RESOURCES
We are invited to build our faith on a strong foundation of God's truth and promises. This study of God's promises as shared through scriptures and Max Lucado's Unshakable Hope: Building our lives on the promises of God offers us reminders of God's goodness and faithfulness and encourages us to stand firm on God's hope and redemption. Click the buttons below for an overview of each class!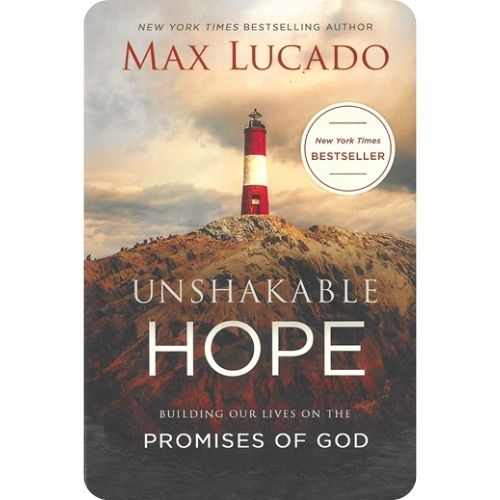 Our God of Hope: Making All Things New
God's Great and Precious Promises
You Are Stamped with God's Image
Christ Is Praying for You
Unbreakable Promises, Unshakable Hope
ANXIOUS FOR NOTHING CLASS RESOURCES
The Anxious for Nothing study is centered on the God of Hope, the maker of all things new, who sustains us with His great and precious promises. In this series, you will deepen your discovery and understanding of God's promise to free us from anxiety and fear through the scriptures. Max Lucado's work Anxious for Nothing: Finding Calm in a Chaotic World was our guide. Click the buttons below for an overview and noted from each class!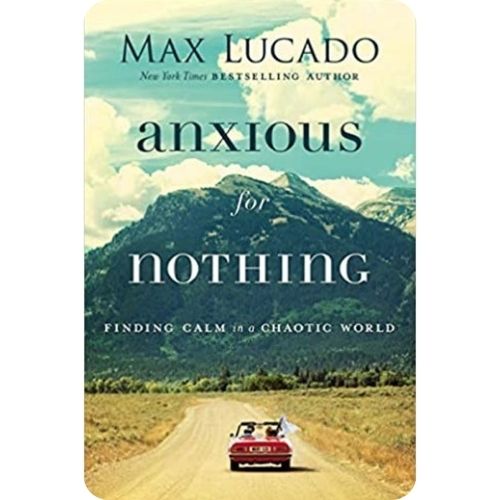 Rejoice in the Lord's Sovereignty
Rejoice in the Lord's Mercy
Rejoice in the Lord Always
Think About What You Think About
SABBATH RESOURCES
Sabbath rest has been a discussion point in our church community over the last couple of years and the focus of retreats and workshops. Sabbath is a gift from God and an opportunity for us to draw closer to Him. See the resource below as a devotional you can use to discover, learn, and grow as an individual or family!
PRAYER RESOURCES
Prayer is more than eyes closed, hands clasped, and reverent words. Prayer can take many forms! Spring 2022 we offered a prayer resource during Lent shared by familyministrytools.org that partnered short scripture readings with interactive prayers. Listed below are the 7 interactive prayers and their support tools. It is a resource designed for the Lenten season; however, many of the prayers carry messages that work the whole year through.