God calls us all to love, support, and care for others! At First Presbyterian, we don't take this call lightly and seek to love and support this church community as best we know how with particular care to those who are homebound, in mourning, sick, recovering from surgery, or injured.
We do not always know when folks might need a little extra care or nurture. We encourage you to contact the church if you or someone you know is in need of a little extra support!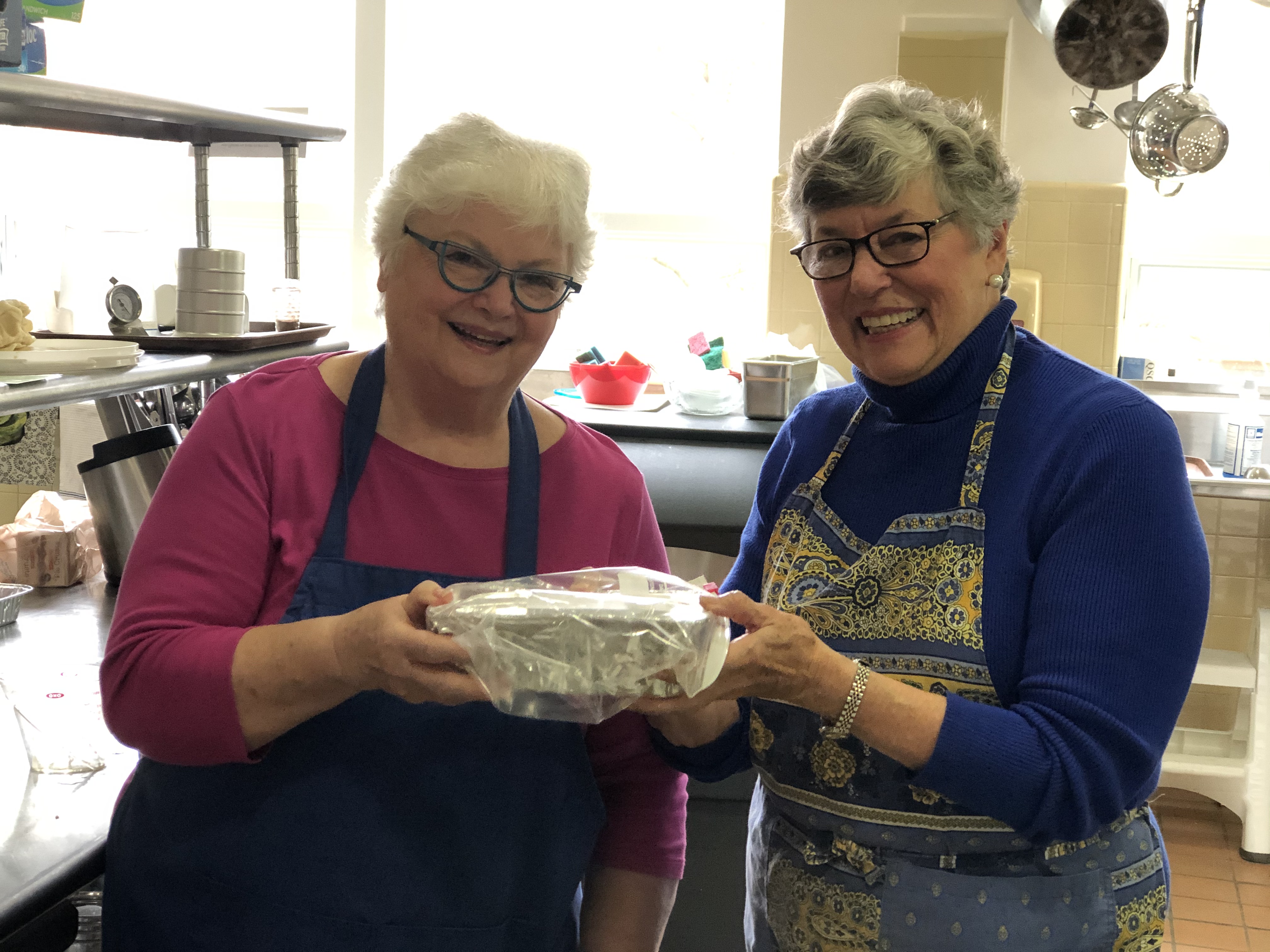 Members Helping Members
Each month, 2 members are the assigned contacts to help support members who are sick, in need of cheering up, are hurting, are in a difficult situation, or have a family member in a difficult situation. These 2 members make visits and phone calls, offer transportation, write and send notes, or just make contact with church members who may have a variety of needs. Frequently, the contact members will also deliver homemade casseroles or entire meals to the families.
Contact the church office (434-384-6231) if you or someone you know needs help with something!
Prayer Ministries
PRAYER CHAIN
We have a very active prayer chain of over 30 people praying for those who are in need of prayer. Prayers are shared by word of mouth, the pastors and staff, and our prayer request form located here or at the top of this page! We would love to pray for you!
PRAYER SHAWL MINISTRY
A prayer shawl is a hand-knit shawl or blanket that is prayed over during the knitting process and upon completion. We have a group of ladies who come together and pray over each shawl upon its completion or prior to distribution. We use a prayer that is universal to prayer shawl ministries everywhere. Prayer shawls are offered or given to someone (or family) in need of comforting. In 2016, we began giving all confirmands a prayer shawl on their Confirmation Day to help remind them of the corporate unity of the church and their role as a key part.
Small baby blankets are also knit and given to any child who is baptized here.
PRAYER SQUARES
We also have knitters who knit small, 4" X 4" squares that we call prayer squares. These are smaller versions of the prayer shawls that fit great in the palm of your hand or in a pocket to hold or squeeze when in need of extra prayer or just a reminder that you are prayed for. These squares are available to all and are located in the front of the church near the main entrance.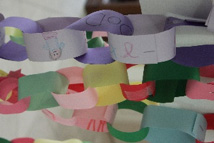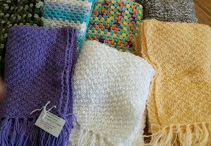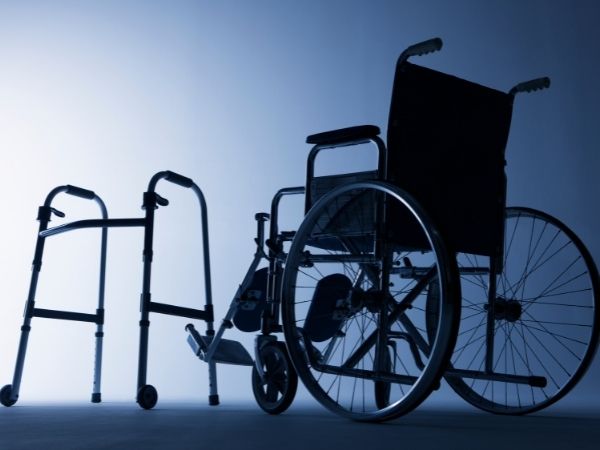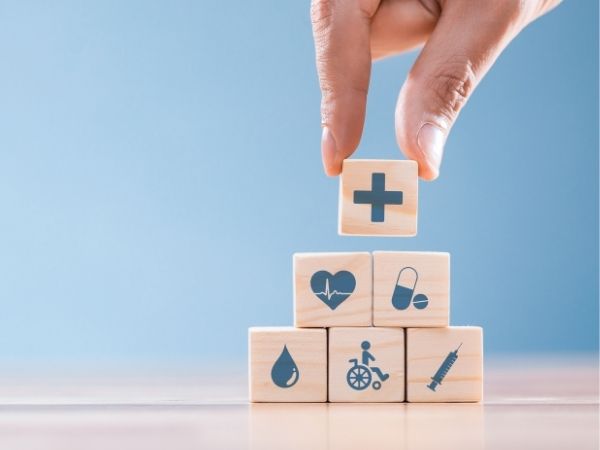 Health Ministries
Our Health Ministry Team works to meet the health needs of the congregation. They work to provide health information on all topics (located in the rack on the library hallway) and monitor the health lending closet (located on the 2nd floor directly in front of the elevator).
LENDING CLOSET
The lending closet has a variety of health related items that someone might need or want if he or she is recovering from surgery, sick, or aging. We have an assortment of crutches, walkers, wheelchairs, and shower/potty chairs. Items can be borrowed and sign out from the closet with the freedom to return them when you no longer need them. Please contact the church office at 434-384-6231 if you need to check something out. We're here to support you!
RESOURCES
We are in the process of building a health ministry resource page to provide support around various health related topics and local resources of support. A local contact from MemoryCare.com has shared a simple guide regarding Memory Care in Virginia.
Visitation
This group of church volunteers reaches out to folks in our church community who cannot regularly attend worship due to physical, mental, aging, or other reasons. This group makes visits to these shut-ins multiple times throughout the year. A floral gift is dropped off for these members both at Christmas and Easter. Communion is made available through the presence of a church member and a pastor.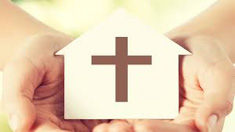 Bereavement Team
This group steps in when someone from our church community passes away to help prepare and host a reception in the church Narthex after the funeral service. There are three hostesses each quarter who organize the receptions and the volunteers to assist.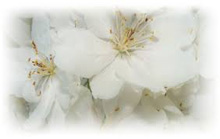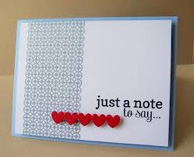 Cards and Notes
This group supports our congregation with written words and love. They send cards to express condolences, provide get well wishes, thinking of you messages, and congratulatory words.