We are called to be Christ's reflection in and throughout our lives locally, nationally, and globally. The work of Christ in us and through us to the world fulfills either the greatest commandment "to love" or the Great Commission "to GO, make disciples" or both. This is why we do what we do! We strive to provide opportunities for every member of FPC (from preschool to the young at heart) to be actively engaged with and inspired by at least one mission experience and have a story to share and inspire others.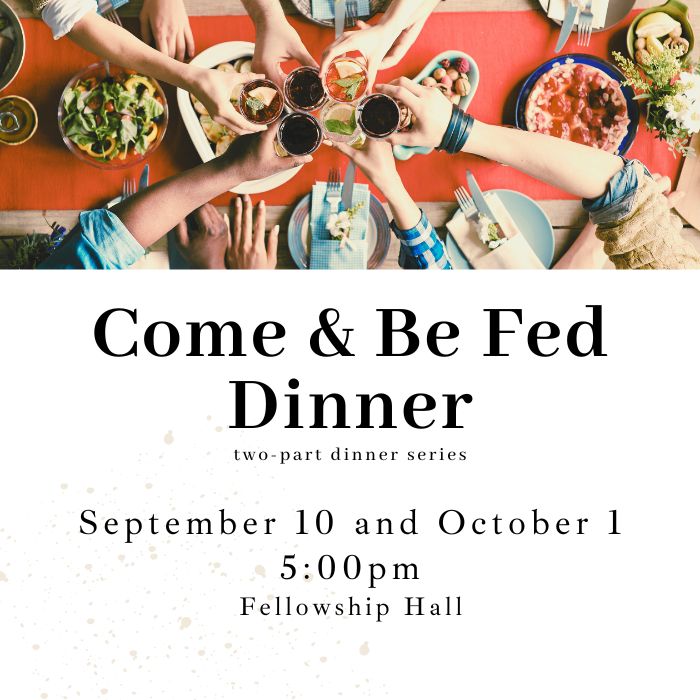 This two-part dialogue will be built on roundtable and group discussion led by the Outreach Initiative. During these evenings we will explore the power of our individual stories and experiences, understand how those stories connect us, and the role they play in how we move forward as a congregation. As such, the success of these dinners rests on having as many FPC community members present as possible to add their stories to the conversations.
Sign-up for dinner #2 by September 29th using the button below or by calling the church office at (434) 384-6231.
First Presbyterian Church partners with over 20 mission organizations or missionaries throughout the Lynchburg community, the United States, and around the world. We support and come alongside organizations focused on helping with food insecurity, housing needs, sports ministry, elderly care, education, and holistic ministry through missionaries and the Kalikumbi and Embangweni communities in Malawi. Through our encouragement, financial gifts, prayers, and outreach, we hope to be the greatest expression of Christ in the form of service and love! If you or your family would like to get involved with our outreach efforts, please contact Alex Collier, Director of Outreach.