Ephesians 3:16-19
"I pray that… Christ may dwell in your hearts through faith, as you are being rooted and grounded in love. I pray that you may have the power to comprehend, with all the saints, what is the breadth and length and height and depth, and to know the love of Christ that surpasses knowledge, so that you may be filled with all the fullness of God."
This is Paul's prayer for the people of Ephesus and this is our same prayer for our community of faith.
Clark Spiritual Growth Initiative Retreat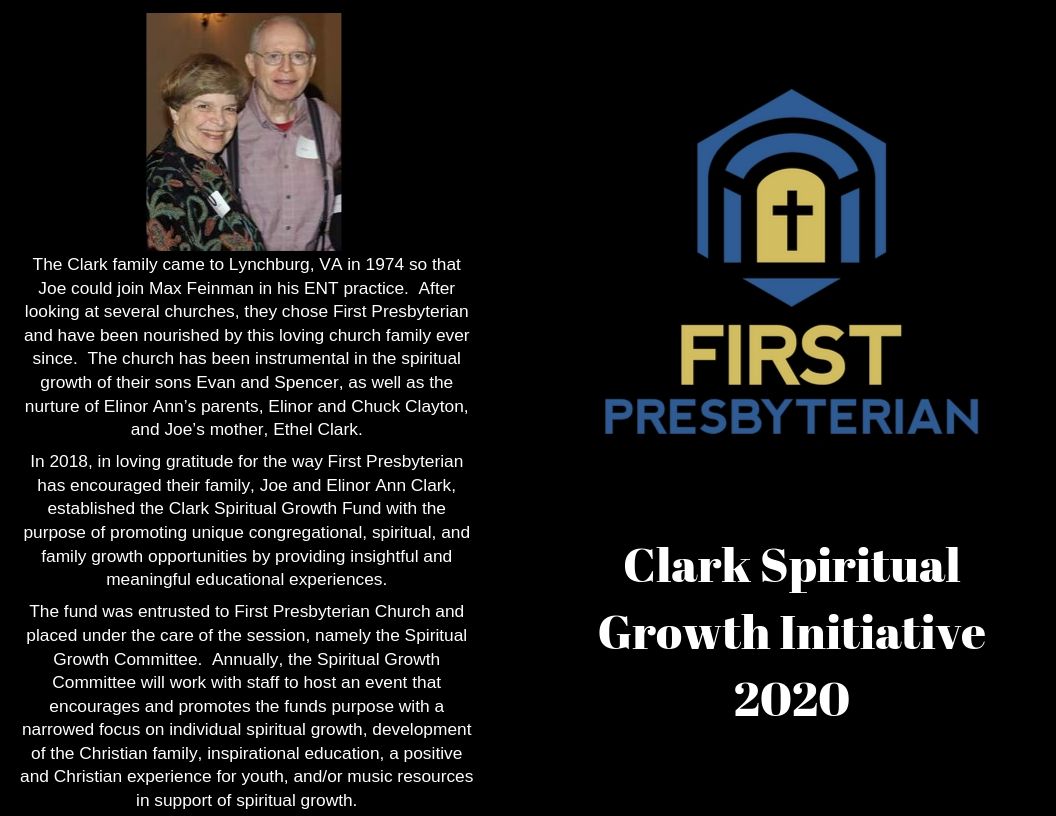 March 6-8, 2019 Massanetta Springs, VA
New Bible Study
Presbyterian Women Bible Study Development and Field Testing
3rd Monday of each month at 10am
OPEN TO ANYONE
The reflection and review will help provide feedback of the study for potential use as Horizon Study in 2021 for Prebyterian Women
Our Spiritual Growth Committee honors the mission statement of "celebrating God's grace and inspiring the next generation for Christ" and works together, meeting monthly to ensure our opportunities, events, and goals align truly to "celebrate" and "inspire."
To find out more about Spiritual Growth opportunities at FPCLY or to get involved in teaching, planning, or implementing, please contact Kathleen Lifsey (Director of Children's and Youth Ministries) or Erik Koroneos (Chair '20). Other committee members include Jamie Moss, Laurie Sommardahl, Catherine Adams, Noёl Thomas, Beth Williams, Bianca Childress, and Peter Thompson.