FPC has partnered with Sports Outreach and its El Salvador mission field for over 3 years! In El Salvador, we support the provision of food and supplies for a special needs orphanage called Vito Guarato. In El Salvador, individuals with special needs are often left behind and seen as a detriment to society. Many of the individuals at the orphanage were left at the hospital or brought to the orphanage for appropriate care. God's light and love are truly present in the hearts and smiles of the 60 plus men, women, and children who live there! In the near future, we'd like to get more deeply engaged with Sports Outreach's Lynchburg based soccer, basketball, and chess ministry programs!
Sports Outreach serves on the sports field through the avenues of sports like soccer, chess, and basketball to gain trust and develop relationships with men, women, and children. After relationships have developed, indigenous leaders step off the field and deeply into the lives of individuals through mentoring and discipleship. At the heart of all Sports Outreach activities is the sharing of Christ's love and Gospel message.
Malawi- Kalikumbi, Embangweni, and Mtuzuzu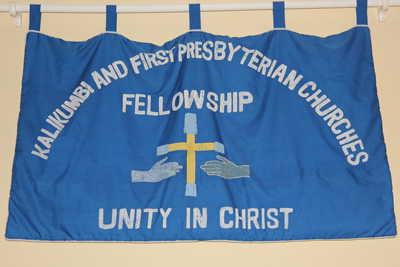 For over 30 years, FPC has poured into the hearts and lives of community members in the Kalikumbi and Embangweni communities and Mtuzuzu Orphanage in one of the world's poorest countries of Malawi in southern Africa. For years, we have sent mission teams and resources to assist with teaching, construction projects, food and water relief, medical needs, and so much more. We have helped provide a valuable education and an empowered future to children throughout the region. We have taken computers, soccer balls, arts and crafts supplies, games, our hearts, and most importantly the Gospel message and biblical lessons to our friends in Malawi. We have helped support the construction of a church, orphanage, and schools. Recently, we have provided food assistance as severe drought has impacted the harvest and left people without food; we have also helped with the construction of a library and administrative building!
You may have heard the names John and Florence Gondwe. Perhaps you've seen or met them at church. John is a lead pastor at the church we support in the Kalikumbi region of Malawi. We have walked alongside John for years assisting with furthering his education and assisting him as he built up the church. We have helped empowered him, which has helped to empower many other men, women, and children in the community.

---
Missionaries
Did you know that First Pres has a long history of supporting PCUSA missionaries and their work throughout the world? We have faithfully and diligently provided financial support to these dedicated persons and their families through our Service & Outreach Committee (formerly National & World Missions) for more than 40 years. A portion of your contribution each year to the Stewardship campaign is allocated to the budget of the Service & Outreach committee. It is through this committee's budget that we share these gifts with our missionary partners.

Jim McGill (Livingstonia Water Project)
Jim and his family were previously in Malawi working with indigenous community members to provide viable safe water options, clean water education, and trainings. Over his many years in Malawi, Jim and his family have faithfully served and empowered the Malawian people on practices to improve their health through clean water and hygiene. In just the last year, his family was recently transferred to Niger to take what he has learned about clean water practices in impoverished communities in Malawi and share it elsewhere.
Click Here to Learn More about Jim's Mission

Michael and Rachel Ludwig
Michael and Rachel Ludwig and their three children are currently serving in the Republic of Niger (Africa). Niger is often called the gateway between North Africa and sub-Sharan Africa. It is one of the continent's most impoverished countries and is at the bottom of the UN's human development index. Fewer than 50 percent of children are enrolled in school. Only 30 percent of the people in Niger can read and write. Nigerians seeking literacy skills often approach pastors, typically the most educated people in their communities, for assistance. The pastors want to help, but they usually need to improve their skills as literacy trainers. Michael helps pastors raise their proficiency as literature teachers.