Matthew 22:36-40 (NRSV)
"Teacher, which commandment in the law is the greatest?" He said to him, "'you shall love the Lord your God with all your heart, and with all your soul, and with all your mind.' This is the greatest and first commandment. And a second is like it: 'You shall love your neighbor as yourself.' On these two commandments hang all the law and the prophets."
We are called to be Christ's reflection in and throughout our lives, locally, nationally, and globally. The work of Christ in us and through us to the world fulfills either the greatest commandment "to love" or the Great Commission "to GO, make disciples" or both. This is why we do what we do! We strive to provide opportunities for every member of FPC (from preschool to the young at heart) to be actively engaged with and inspired by at least one mission experience and have a story to share and inspire others.
Come, pour out your love and serve our local community this August!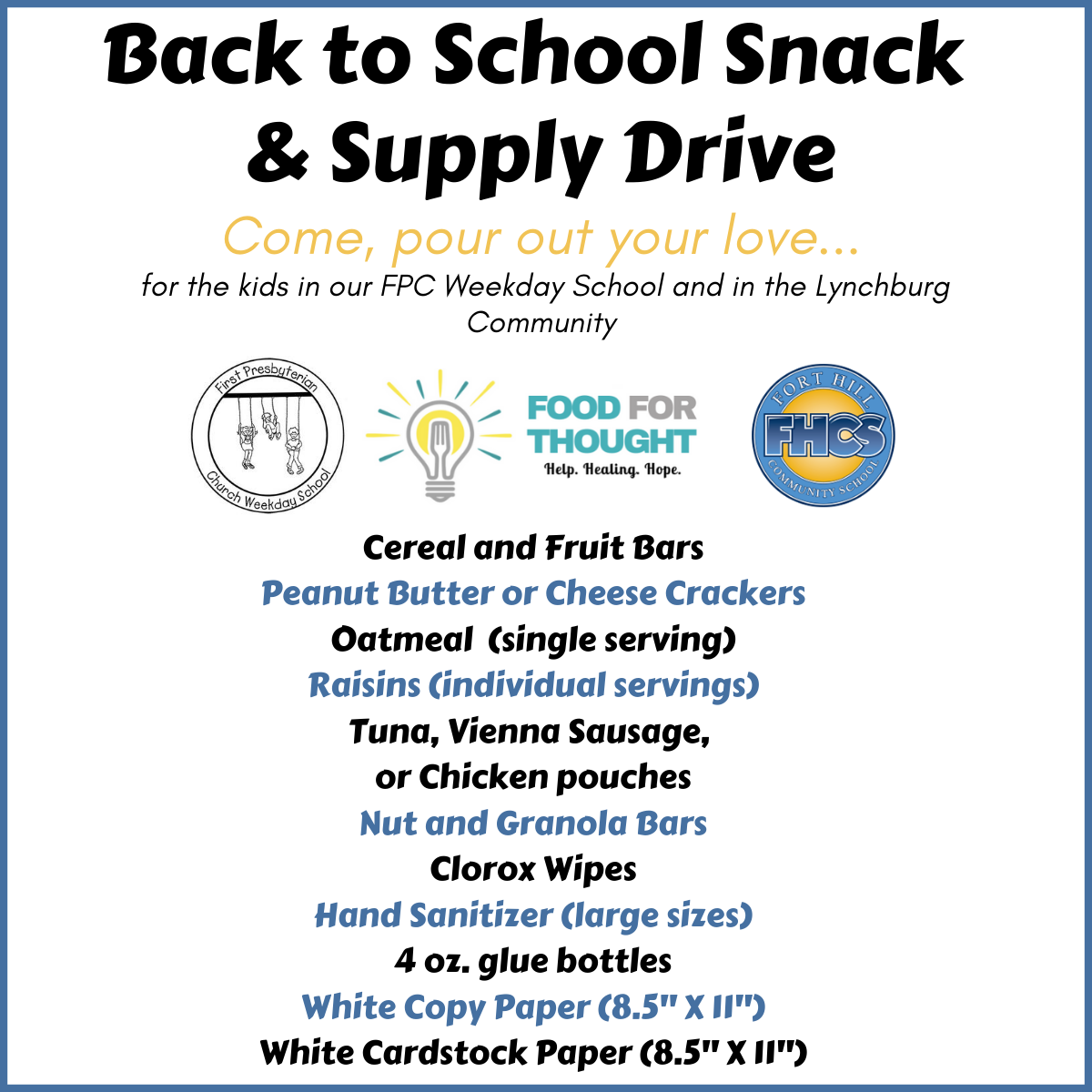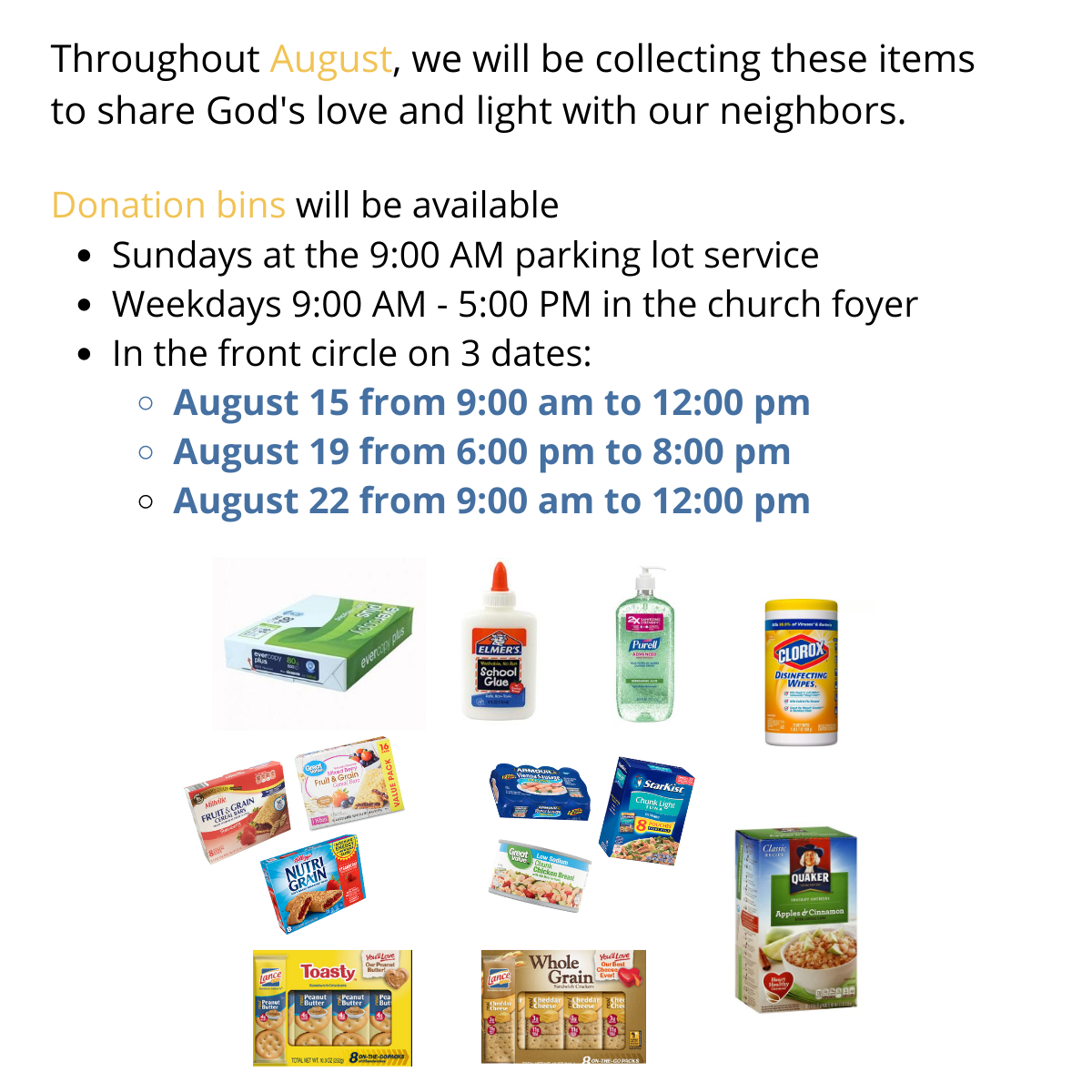 Therefore, as God's chosen people, holy and dearly loved, clothe yourselves with compassion, kindness, humility, gentleness and patience. Bear with each other and forgive one another if any of you has a grievance against someone. Forgive as the Lord forgave you. And over all these virtues put on love, which binds them all together in perfect unity. Colossians 3:12-14
At the end of August, we hope to provide an opportunity to spend a morning or evening packing the backpacks with Food for Thought. The team at Food for Thought is still making decisions about its August and fall packing service opportunities due to Coronavirus and how schools might begin to operate.
If you have questions about the Food for Thought backpacking program for the kids at Fort Hill Community school, please contact Gary Williams.
If you have questions or would like more information about our FPC Weekday School, head to their website.
First Presbyterian Church partners with over 20 mission organizations or missionaries throughout the Lynchburg community, the United States of America, and around the world. We support and come alongside organizations focused on helping with food insecurity, housing needs, addiction and rehabilitation, sports, elderly populations, education, and holistic minitry through missionaries and the Kalikumbi and Embangweni communities in Malawi. Through our encouragement, financial gifts, prayers, and volunteering, we hope to be the greatest expression of Christ in the form of service and love! If you or your family would like to be involved with our Service and Outreach Committee or get involved with our mission partners, please reach out to our Associate Pastor for Service and Outreach, Chad McCain.