At First Presbyterian Church, the Care and Nurture members serve as vessels to help love and support the members of our church who are in need of help particularly the homebound, the mournful, the sick, and/or the injured.

If you would like to receive a visit or note from someone on the committee or if you would like to be involved with the Care and Nurture efforts of FPCLY, please contact Pastor Chad McCain.
Come, Say a Prayer at our Prayer Tree!
We've "planted" a prayer tree in our Rose Garden! As we walk through our summer sermon series called "Rooted," we want to offer a tangible and reflective prayer opportunity for you and the community! We invite you to come to the church (1215 V.E.S Road, Lynchburg, Virginia 24503), grab a ribbon from the Rose Garden Gazebo, say a prayer or two, and attach your ribbon(s) to the tree!
Let us strengthen our roots together in prayer!!!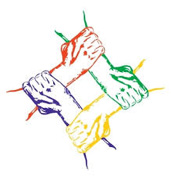 Members Helping Members
Each month, 2 members are the assigned contacts to help support members who are sick, in need of cheering up, are hurting, are in a difficult situation, or have a family member in a difficult situation. These 2 members make visits and phone calls, offer transportation, write and send notes, or just make contact with church members who may have a variety of needs. Frequently, the contact members will also deliver homemade casseroles or entire meals to the families.
Members Helping Members for August:
Janice Berkley and Lynn Shelton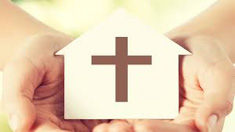 Visitation
This group, made up of C&N committee members and a number of church volunteers, reaches out to our church members who cannot regularly attend worship. This group makes visits to these shut-ins multiple times throughout the year. A floral gift is dropped off for these members both at Christmas and Easter. Communion is also made available through the presence of a church member and a pastor.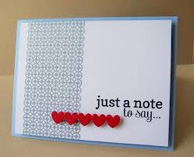 Cards and Notes
This group supports our congregation with written words and love. They send cards to express condolences, provide get well wishes, thinking of you messages, and congratulatory words.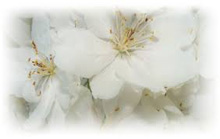 Bereavement Team
This group steps in when a church member dies, to prepare and host a reception in the church narthex after the funeral service. There are 3 hostesses each quarter who organize the receptions and the volunteers to assist.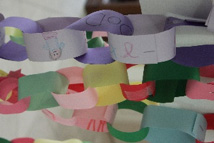 Spirituality
Part of this committee is the Prayer Chain which has 30-40 people praying constantly for those who are in need of prayer and the other part of this committee works on the Prayer Corner, which provides a monthly prayer to be printed in First Press.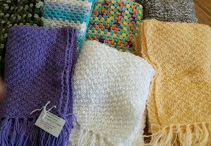 Prayer Shawl Ministry
This is an organized group made up of any church member who enjoys knitting prayer shawls. Once a shawl is completed, a prayer, which is the universal one used by all prayer shawl ministries everywhere, is said over the shawl. The shawl is then packaged and stored in the nurse's office and is given to any member who is in need of comforting. Baby blankets are also knitted and given to our newest church members on the day of that child's baptism. Beginning in 2016, all confirmands joining the church have also received a prayer shawl to help remind them of the corporate unity of the church and their role as a key part.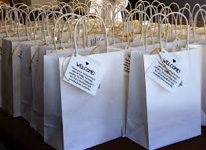 Hospitality
This group wants to make every church visitor feel welcome. Upon the first visit, a "Welcome" postcard is mailed. Following the third return visit, this group then coordinates a "goody bag" to be dropped off. Often the bag contains bread, cookies, and another note of "welcome," including an invitation to contact the pastor and make plans to join the church.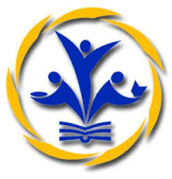 Presbyterian Women
All females of 1st Presbyterian Church are eligible members of the Presbyterian Women. Presently there are 4 Bible study groups, including a group at Westminster Canterbury. The Presbyterian Women Chairman facilitates information between the Presbyterian Women and our committee.

Health Ministry Team
This group works to meet the health needs of the congregation. They work to provide up-to-date health information (located in the main church library) and monitor the health lending closet (located on the 2nd floor off the elevator) which are available for any church member.
Lending Closet- This closest contains a variety of medical supplies, including crutches, walkers, toilet seat risers, wheel chairs, and more. The items in this closet are open for lending on a temporary term. A key can be borrowed from the Office Administrator during church office hours.