We believe serving the neighbors in our own backyard is a powerful way to support and encourage the holistic growth and spirit of our own community. First Presbyterian Church partners alongside fourteen Lynchburg based organizations. We have opportunities for engagement with each partner. For more information about our local partners or our service opportunities in general, please contact our Associate Pastor for Service and Outreach, This email address is being protected from spambots. You need JavaScript enabled to view it..
Come, pour out your love and serve our local community this August!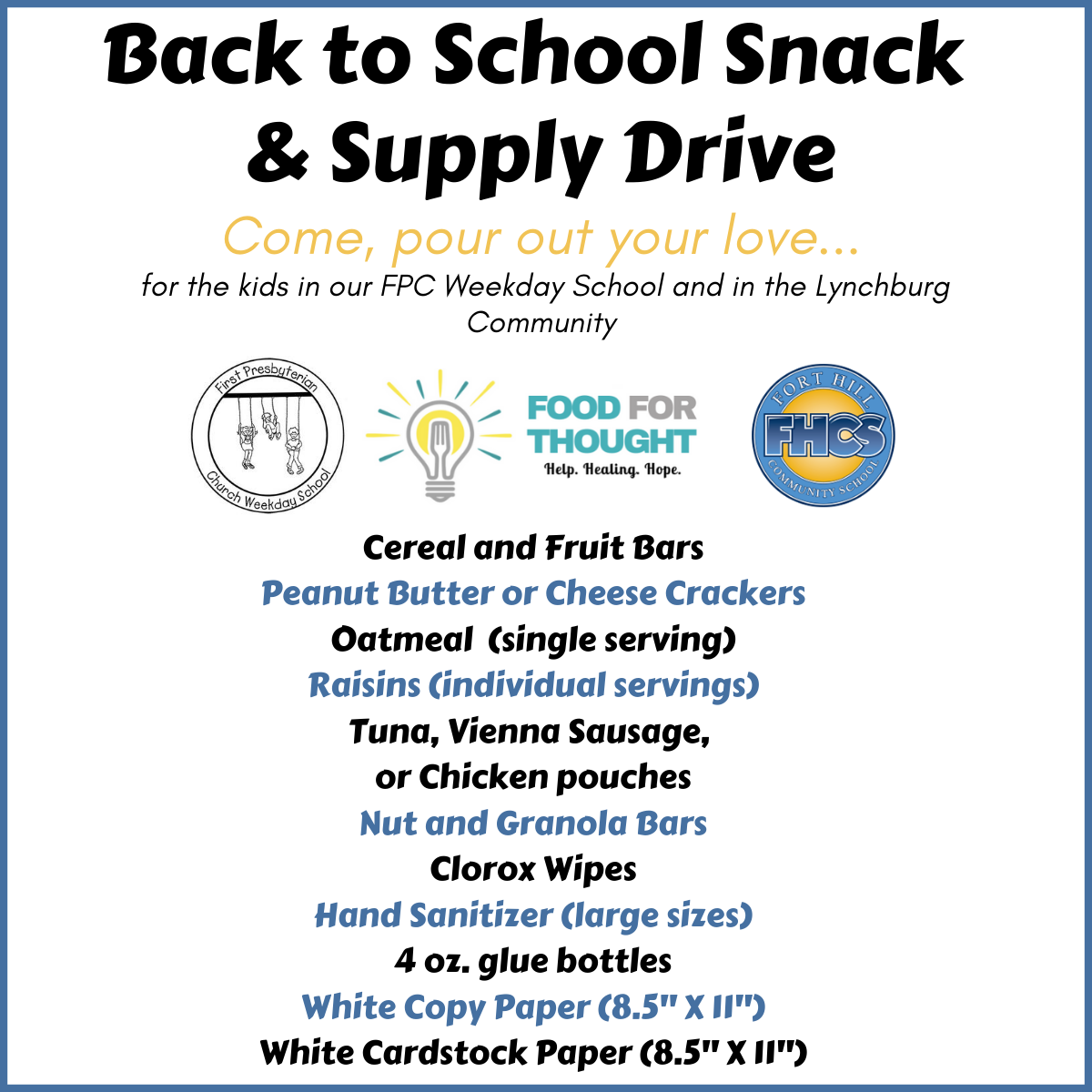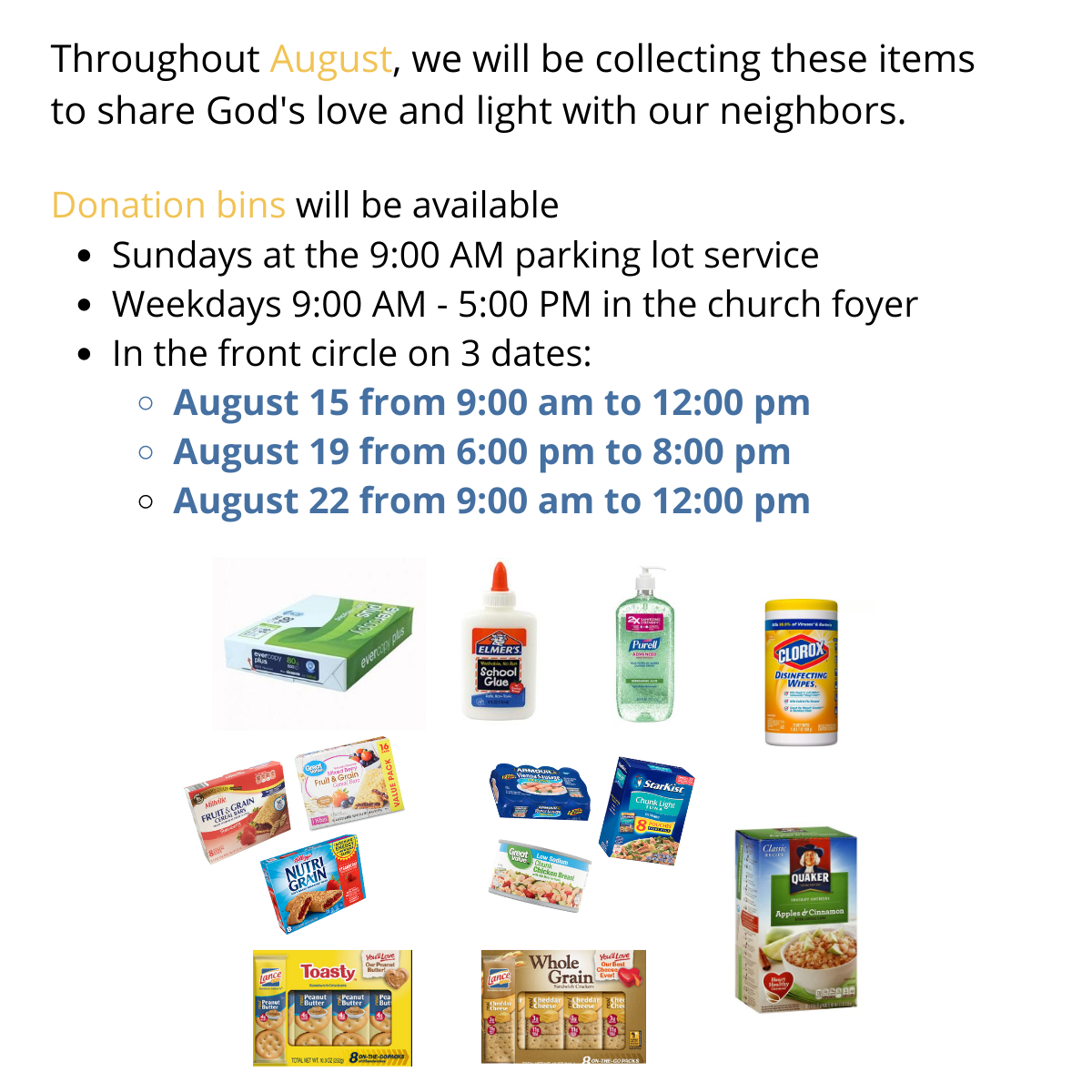 Therefore, as God's chosen people, holy and dearly loved, clothe yourselves with compassion, kindness, humility, gentleness and patience. Bear with each other and forgive one another if any of you has a grievance against someone. Forgive as the Lord forgave you. And over all these virtues put on love, which binds them all together in perfect unity. Colossians 3:12-14
At the end of August, we hope to provide an opportunity to spend a morning or evening packing the backpacks with Food for Thought. The team at Food for Thought is still making decisions about its August and fall packing service opportunities due to Coronavirus and how schools might begin to operate.
If you have questions about the Food for Thought backpacking program for the kids at Fort Hill Community school, please contact This email address is being protected from spambots. You need JavaScript enabled to view it..
If you have questions or would like more information about our FPC Weekday School, head to their website.
Housing for Our Neighbors