2020 Mid-Year Session Highlight Report now available!!!!
Share your voice in our August Focus Group Meetings!
Over the course of this year, God's call has become clear to your Staff and Session that the next three years are to include many different kingdom expanding projects that we believe are an urgent need toward the future.
Renovation projects to the facilities to include replacing the steeple, renovating the organ, and completing deferred parking lot and sidewalk maintenance projects.
The pursuit of additional support towards various ministries and benevolences of the church to include our FPC Weekday School and various organizations in our community who are hungry--hungry for love, hungry for encouragement, and hungry for physical needs.
The enhancement of our endowment, which provides sustainable support to facilities, special ministry opportunities like Clark Spiritual Growth, Offterdinger-Williamson, and benevolences like our Malawi mission relationship.
At this time, we invite the entire church family to learn about the process and outcome of this preliminary work. We yearn for your feedback and Holy Spirit driven wisdom.
From mid-August till the end of the month, you will have the opportunity to attend one of many "focus group" meetings. These meetings will last approximately 60 minutes and are intended to "further focus" the facilities planning done to this point, confirm ministry needs, view and comment on initial architectural renderings, and answer questions on the process of getting to this point. We currently have SIX (6) scheduled meeting times, both in person and virtual.
Sign up to be an important part of the conversation about the future of FPC by clicking the button to the left or by clicking here!
In Person Meetings
August 16, 23, and 30, Fellowship Hall at approx. 9:30 am (immediately following Parking Lot Service)
Thursday, August 27, 12:00 pm (Noon) in Sanctuary
All in person meetings will follow proper social distancing guidelines and precautions identified in the church's reopening protocols including wearing a mask. Childcare will also be made available for these meetings.
Virtual Meetings, Zoom at approx. 11:30 am (immediately following Facebook Live & Radio Service)
August 16, 23, and 30
Zoom login information and details will be made available by email.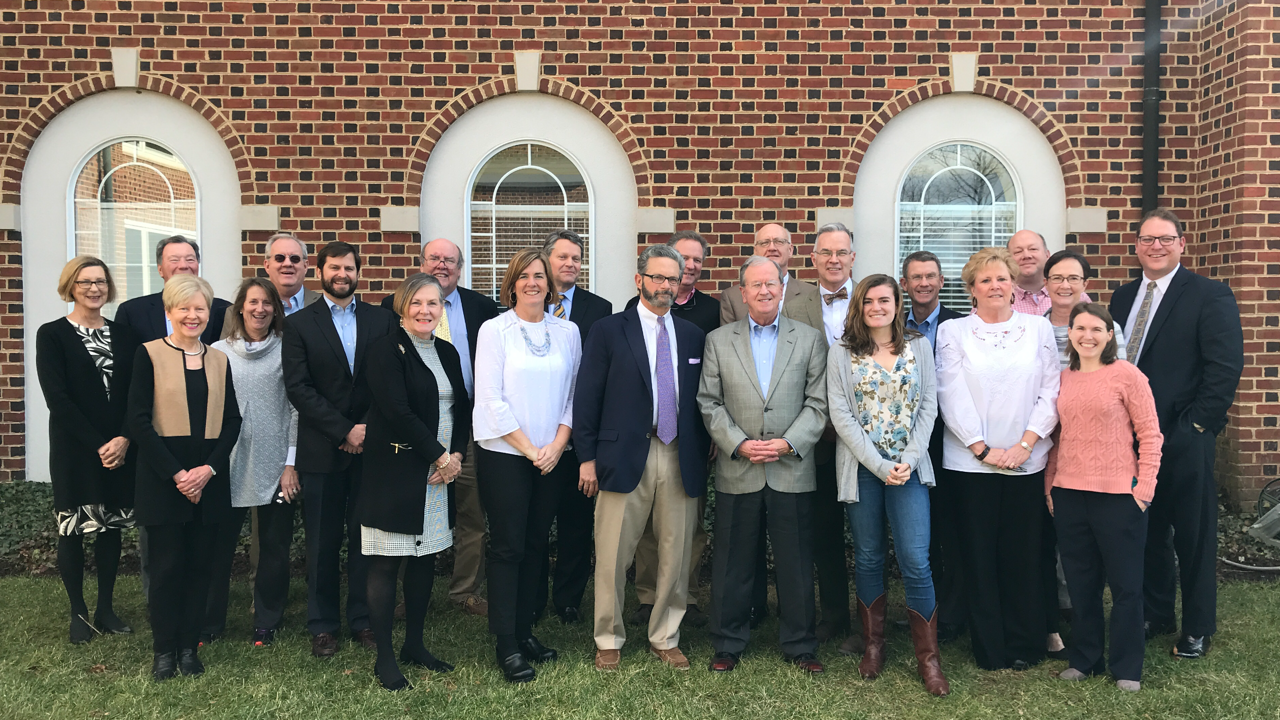 Click on any of the class years below to see who is serving and on what committees!
| Class of 2020 | Committee(s) |
| --- | --- |
| Catherine Adams | Service and Outreach, Spiritual Growth |
| Morgan Hollister | Service and Outreach |
| Erik Koroneos | Spiritual Growth |
| Emmett Lifsey | Strategic Planning, Congregational Life |
| Tance Laughon | Service and Outreach |
| Donnie Ore | Worship and Music, Nominating |
| Jenny Osinga | Care and Nurture |
| Kirk Todd | Finance |
| Hollins Pierpoint, youth | Communications |
| Class of 2021 | Committee(s) |
| --- | --- |
| Al Baker | Service and Outreach |
| Jennifer Perry Clark | Congregational Life |
| Caskie Giles | Facilities |
| Jamie Moss | Spiritual Growth |
| Chal Nunn | Finance, Stewardship |
| Diane Stroud | Care and Nurture |
| Bill Wescott | Personnel |
| Donna Whitehouse | Stewardship, Finance |
| Class of 2022 | Committee(s) |
| --- | --- |
| Rob Cleland | Congregational Life |
| Gwen Maddox | Stewardship |
| Robert O'Brian | Facilities, Congregational Life |
| Kathryn Pumphrey | Stewardship, Care and Nurture |
| Jim Richards | Stewardship |
| Laurie Sommardahl | Spiritual Growth |
| Nancy Strosnider | Finance, Worship and Music |
The Ministry of Discernment and Governance (G-2.0301, Book of Order)
As there were in Old Testament times elders for the government of the people, so the New Testament church provided persons with particular gifts to share in discernment of God's Spirit and governance of God's people. Accordingly, congregations should elect persons of wisdom and maturity of faith, having demonstrated skills in leadership and being compassionate in spirit. Ruling elders are so named not because they "lord it over" the congregation, but because they are chosen by the congregation to discern and measure its fidelity to the Word of God, and to strengthen and nurture its faith and life. Ruling elders, together with Ministers of the Word and Sacrament, exercise leadership, government, spiritual discernment, and discipline and have responsibilities for the life of a congregation as well as the whole church, including ecumenical relationships. When elected by the congregation, they shall serve faithfully as members of the session. When elected as commissioners to higher councils (Presbytery), ruling elders participate and vote with the same authority as Ministers of the Word and Sacrament, and they are eligible for any office.
Terms of Service (G-2.0404, Book of Order)
Ruling elders are elected to serve terms of no more than three years on the session, and may be eligible for reelection according to congregational rule. No ruling elder is eligible to serve more than six consecutive years, and a ruling elder who has served six consecutive years shall be ineligible for election to the session for at least one year.