We believe that by providing a wide array of opportunities in which youth can engage, each youth has a better opportunity to become more rooted in his/her faith. We believe there is something for every middle school and high school student to enjoy throughout the year! Middle School youth and High School youth typically meet separately on Sunday nights, however, there are some specific events they will interact and serve together.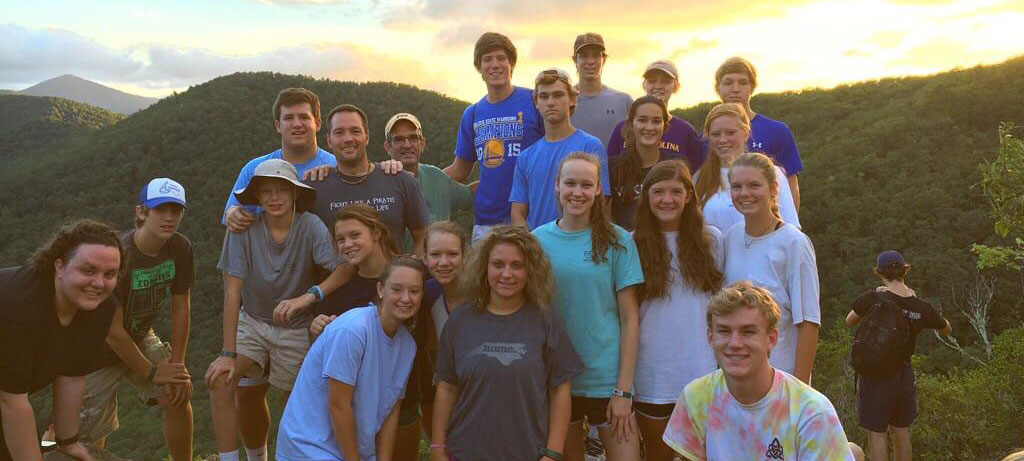 Ready to Connect?
Worship +2 is on!
We would LOVE youth in 6th through 12th grade to be here for an evening of fun, laughter, and faith exploration. Our desire is to build an encouraging community to explore, grow, and learn together!
For Middle School Youth Ministry, we seek to build a solid foundation, beginning with "identity," in which we, as God's children, are first and foremost a "child of God." In these early teenage and adolescent years, so many things are shifting and changing, it's easy to get caught up and feel confused or overwhelmed. By focusing and ultimately resting in the knowledge that we are each a child of God, it can become foundational for a life-long faith journey. Throughout the year, we rotate through opportunities of fellowship, service, study, and worship, each intentionally designed to broaden the horizon of each youth.
Sunday Evening Middle School Workshop (Youth Group)
6th through 8th graders
Sundays, 5:00 pm to 6:00 pm, MS Youth Room
B.Y.O. Picnic Dinner at 6pm in the parking lot, Fellowship Hall, or playground
Confirmation
Confirmation is an education class that offers youth the opportunity to explore and understand their faiths over an intentional 9-month journey. Youth are partnered with an adult member of the church community to help mentor and guide them. This class is offered every other church year and includes a series of monthly classes, experiential learning opportunities, and a deeper understanding of God. The next group will take off in August 2022!
Middle School Conferences
Participating in a summer youth conference is a powerful way for youth to explore and grow in their faiths. Plus it's an opportunity to connect with middle schoolers from other Presbyterian churches. Our youth travel to Harrisonburg, VA to Massanetta Springs Camp and Conference Center for a four-day adventure together. Click the button below to learn more or contact This email address is being protected from spambots. You need JavaScript enabled to view it.!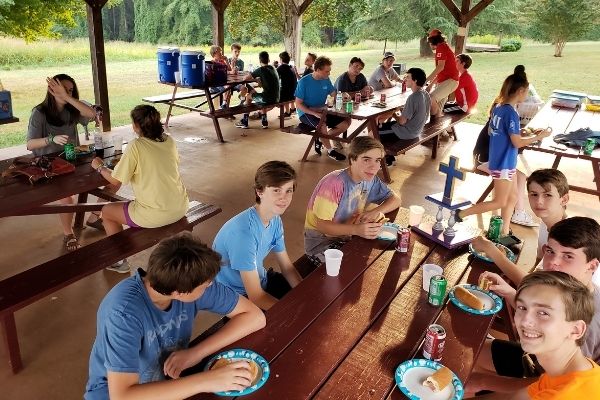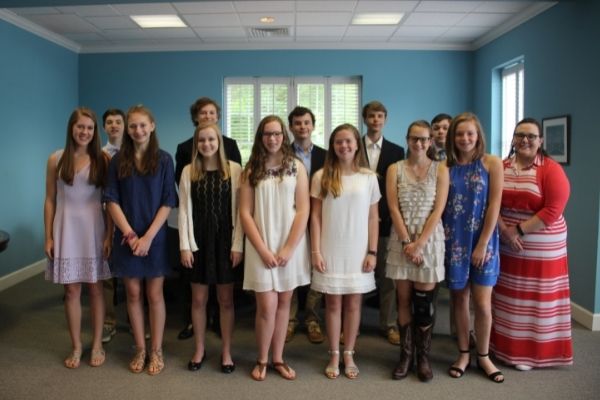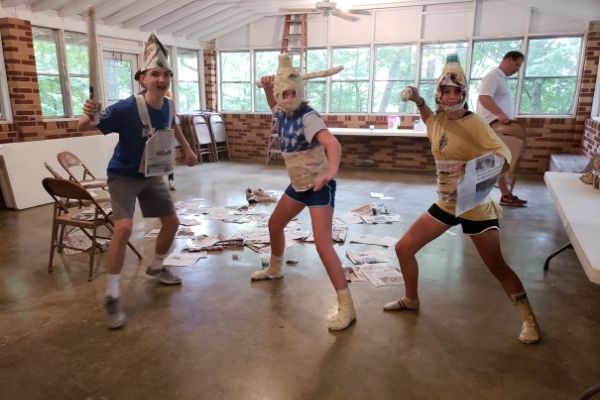 Our High School Ministry efforts strive to reinforce a "safe space" for questions, doubt, wrestling, celebration, and curiosity; inviting anything going on outside the walls of church to be discussed and explored and shared within the church. As High School students, we look at how we respond, exist, and invest in the world around us as a child of God.
Sunday High School Workshop (Youth Group)
9th through 12th graders
Sundays, 5:00pm to 6:00pm, HS Youth Room
B.Y.O. Picnic Dinner at 6pm in the parking lot, Fellowship Hall, or playground
High School Winter Retreat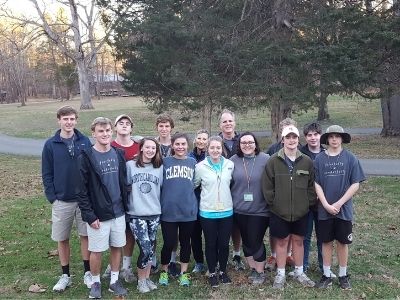 Each February the Presbytery of the Peaks Youth Council (PoPYoCo) hosts a retreat for all high school youth in our presbytery.
CLICK HERE to learn more.
Montreat Summer Conference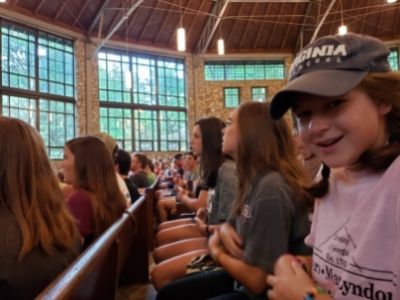 Each summer high school youth travel down to Montreat, NC for a six-day gathering of 1,200 youth from all over the United States to play, explore, and grow together! Click the logo above to learn a little more about this year's conference!
FPCLY Retreat Dates: typically during the month of July
Contact This email address is being protected from spambots. You need JavaScript enabled to view it. if you are interested in learning more or joining the group!
Leadership Opportunities for High School Youth:
Youth Elder
Each year, one High School Student is nominated to be ordained as an Elder of FPCLY, to serve on the session for one full calendar year.
Presbytery of the Peaks Youth Council
All high school youth are eligible to apply to be a part of PoPYoCo which is responsible for planning, organizing, and leading a retreat in the fall for middle school youth and a retreat in the winter for high school youth. CLICK HERE to learn more.
Bible Sponsorship Program
The Bible Sponsorship Program (BSP) is an opportunity for us as a community of faith to get God's Word into the hands of our children and youth continually as they grow and develop. We have created a package of six different Bibles to be given to the children and youth from the time they are born to the time they graduate high school. We invite you, your family, or small group to come alongside a Child of God in our church community by donating a full sponsorship of $125 to the BSP.
Bibles are given at the stages of birth, preschool, 3rd grade, 5th grade, 8th/9th grade (or as a part of Confirmation class), and high school graduation.
Will you help us get the Word of God into the hands of our youth?