God wants to partner with you!
Opportunities of "Celebrating God's Grace and Inspiring the Next Generation for Christ" abound and God is calling YOU to partner in sustaining and growing First Presbyterian Church's ministries of worship, education, and outreach in 2023. We truly believe God has been and will continue to work through every member of the church community to provide the necessary resources to faithfully answer God's call for us.
The brochure linked to the right will illustrate how First Presbyterian Church, with God's help, seeks to be at work in the lives of those within our congregation and our neighbors throughout our community and around the world in the year ahead. If you would like a printed copy mailed to you, please contact office@fpcly.org.
YOU are invited. Are YOU in?
There are many ways to practice faithful stewardship of financial resources to God and to the church. A pledged tithe, or "tenth," of ones earnings given by God is a well-known practice within our church and is encouraged. By making an annual pledge, you help our staff and Session better steward God's resources in an organized budget that supports the powerful programs developed for children, youth, and adults, to support 20 ministry partners throughout Lynchburg, the United States, and the world, to praise and worship God through beautiful music and wonderful facilities, and many other things. Your financial gifts help us to be the church to our community and around the world!
Click the button below to give with a credit card! Make a one-time gift, a pledge contribution, give to a specific event or mission, or give a gift in memory or honor of someone!
Use your phone or tablet to make recurring or one-time gifts to FPCLY. Simply go to the App Store or Google Play on your phone and download the "Vanco Mobile Faith" app!
Mail your gift directly to FPCLY at the address below
1215 V.E.S. Road
Lynchburg, VA 24503
Add FPCLY as a payee on your bank account bill pay or set up an automatic, electronic bank draft from your bank account! Contact Lori Wright in the church office to get the draft set up!
Make your financial gift to FPCLY via a stock transfer! Contact Lori Wright in the church office (434-384-6231) to get set up today!
Give your gift at one of our worship gatherings on Sundays! Place your cash or check in the offering baskets/plates.
Presence, Participation, and Leadership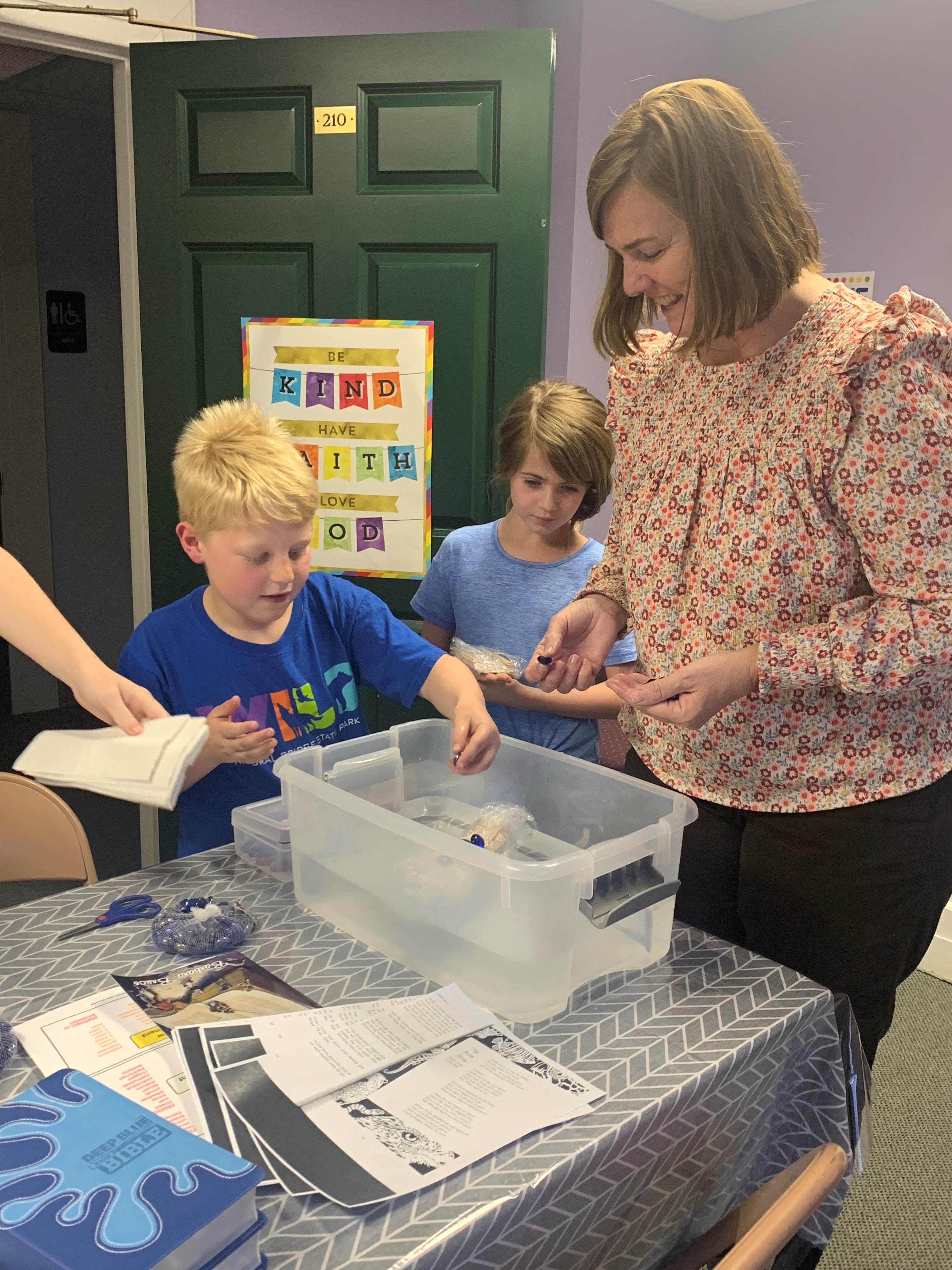 While financial resources are vital to carrying out the work of our ministries, our ministries cannot be organized, communicated, and completed without the time and talents of our collective church community. When we work together, it is then that our goals and outreach can be accomplished.
FPCLY has an array of community members that support the mission of FPCLY of celebrating God's grace and inspiring the next generation for Christ. Would you join them in sharing your God-given gifts to help FPCLY be a beacon of light and love for others?
Here are just a few areas where your gifts and leadership are valuable:
Help teach and lead classes for children, youth, or adults.
Welcome, greet, and guide Sunday worshippers by joining our ushering team!
Administrative support answering the phones, folding/mailing newsletters
Join our visitation team and visit with those who are homebound or join our team who takes a meal to someone who recently had surgery.
Help us take care of our facilities inside and out to keep them in good shape.
Serve with the sound and video teams for worship on Sundays.
Pray--for individuals in the church community, leadership, programs, ministries, and staff
We encourage you to prayerfully consider the gifts, skills, and talents that God has given you and take the step to let us know in the church office by email (info@fpcly.org) or phone (434-384-6231) or contact one of our Session members. Once we know, we can get you plugged in!