Come join us!
All First Pres Presents Events are beautiful celebrations of the gift of music! All concerts start at 4:00 PM in our Sanctuary and are open to community members of all ages!
Saturday, February 29 Organ Recital by Cory Whittier and Art Auction featuring local artists

3:00 PM Art Auction Opens
4:00 PM Recital Begins
Intermission Art Auction Closes

Saturday, April 4

Chancel Choir Easter Concert

POSTPONED UNTIL FALL 2020

Due to necessary cancellations and postponements to support social distancing and preventing the spread of COVID-19 virus, we have chosen to postpone this concert until the fall of 2020. We will provide updated information when it's available!!!
This concert will feature First Presbyterian's Chancel Choir and a Chamber orchestra performing Dan Forrest's "Requiem for the Living."

Saturday, May 2 Whitney and Robert O'Brian Concert
Psalm 95:1
"O come, let us sing to the Lord; let us make a joyful noise to the rock of our salvation!"
Music at First Presbyterian
The beauty of music has been a fundamental part of Christian worship since the beginning of Christianity." Its contribution to the worship service inspires our spirituality and sets a proper tone of joy and reverence within each worshiper.
St. Augustine is believed to have said that, "He who sings prays twice." This duality of the word and musical note is an important part of worship at First Presbyterian Church.
The music program at First Presbyterian Church is a vibrant and growing ministry that is accessible to all regardless of age or level of musical training. Choir programs for adult, youth and children continue to contribute to First Presbyterian's rich history of choral and bell ensembles.
The mission of the music program at FPCLY is to praise God through a wide variety of musical opportunities, available to all who wish to participate.
Music Leadership Opportunities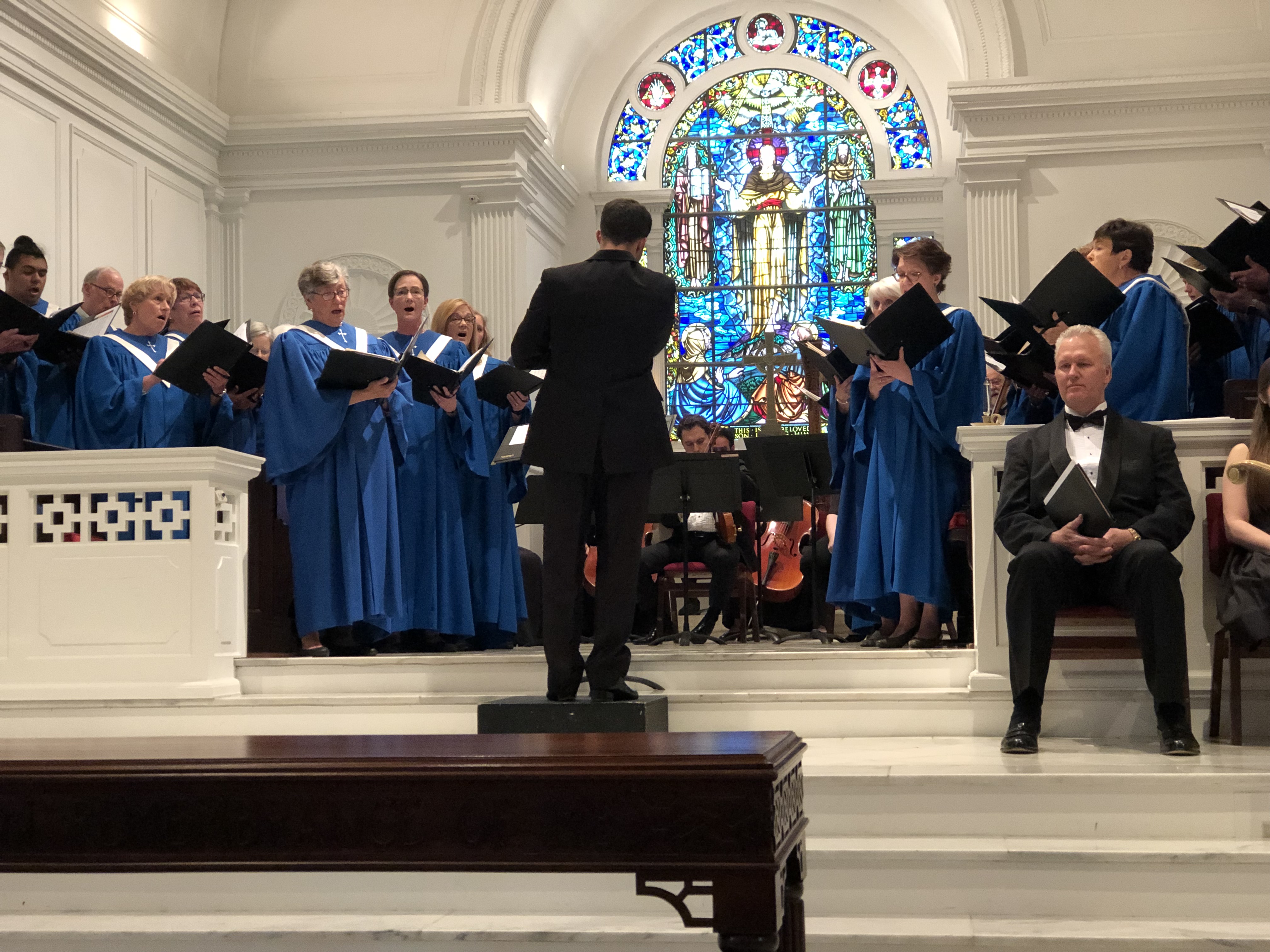 Chancel Choir (Adults)
This ensemble includes all adults and youth who love to sing and participate regularly in Sunday services. The Chancel choir provides weekly music for worship services and presents a number of concerts each year. The choir rehearses on Thursday evenings from 7:30-9:00 p.m., September through May. No audition is necessary.
Chancel Ringers (Bell)
The bell choir provides music in worship services throughout the year. Minimal musical experience is required, and efforts will be made to improve the musical abilities of all involved! The skill of bell ringing is one anyone interested can achieve. The ensemble meets to rehearse on Thursday evenings from 6:30-7:15, September through May.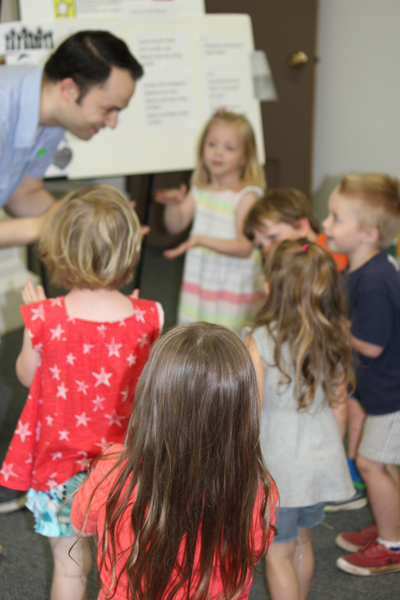 Children's Choir (Ages 4 through 5th grade)
Designed for ages 4-12, this choir sings in worship services, on average, every six weeks. The music learned is simple, but provides a great opportunity for children to be involved in musical worship. This ensemble meets on Sunday evenings from 5:00-6:00 pm, September through May.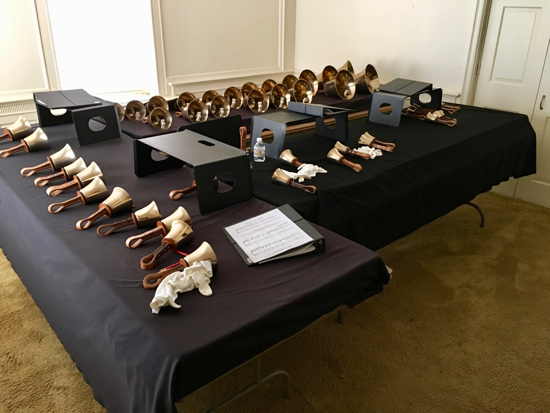 Youth Bells
This bell choir is an opportunity for youth to learn basic musical skills and have an opportunity to perform them in a worship setting. The rehearsals will consist of learning and reviewing musical concepts and working on simple pieces. No musical background is required!
Music For Lent - April 13th 2019
The Sanctuary Organ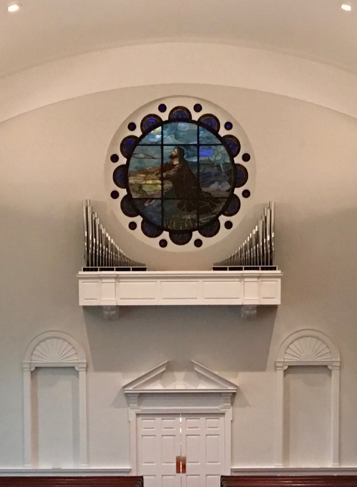 Builder: Möller, 1952, Op. 8303
First Presbyterian is blessed with a large Möller organ that provides substantial support for congregational singing, choral accompaniment and organ concerts. The main organ consists of 2994 pipes and 49 ranks in the chambers located in the front of the Sanctuary, and an Antiphonal organ of 305 pipes and 5 ranks located on the rear wall. Originally constructed in 1952, the organ has gone through several renovations and enlargements, and has grown to be one of the largest pipe organs in Lynchburg. The specification and additional historical information can be found on the Organ Historical Society's database.