Rooted and Reaching Campaign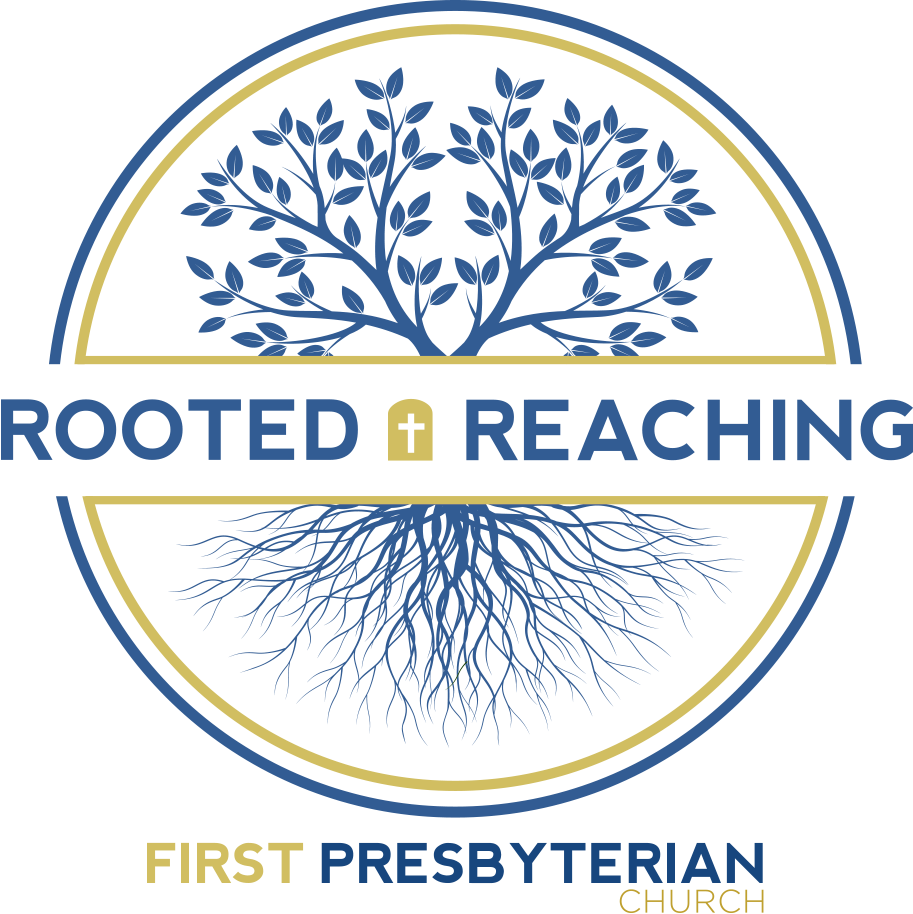 Rooted in the Past - Reaching Towards the Future
Our church has been an anchor of faith in Lynchburg for over 200 years! It is our desire to continue to be an anchor in this community for 200 more and into the years beyond. To do that, we desire to make renovations to preserve our steeple and historic organ, to provide additional support to local community benevolences and our very own FPC Weekday School, to update our infrastructure, and to build our endowment. We believe it will take the prayers and support of our entire FPCLY community to help us reach our three million dollar goal over the next three years!
Check out the section below for updates and photos of the progress of the projects included in our Rooted and Reaching Campaign!
As we are ROOTED in our past and history and ROOTED in our devotion to our Savior, so also are we REACHING for the future and all God offers us and all that we might offer others.
Keep up with the progress of our "Rooted & Reach" Capital Projects Campaign!
Rooted & Reaching - $3 Million
STEEPLE REPLACEMENT
The construction of the replacement steeple began in December 2020 by Campbellsville Industries in Kentucky. The current steeple was removed the first week of April 2021 in collaboration with Jamerson-Lewis Construction and Commercial Steel Erection, Inc. (CSE). What an eventful few days that was. The rest of April the construction team rebuilt and strengthened the foundation of the base in preparation of the replacement steeple, which was installed the first week of May 2021! In June, we celebrated and dedicated the new steeple in worship!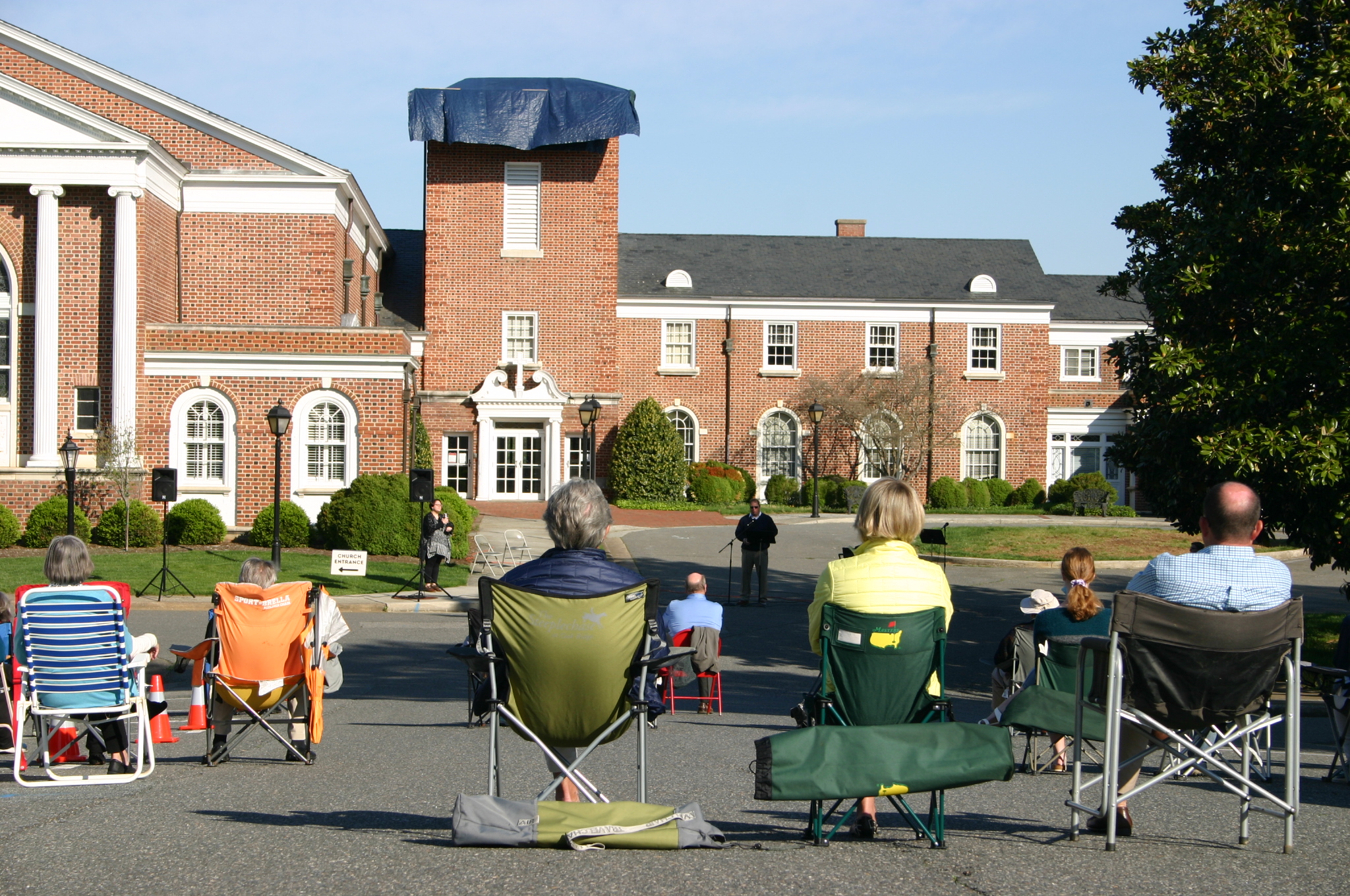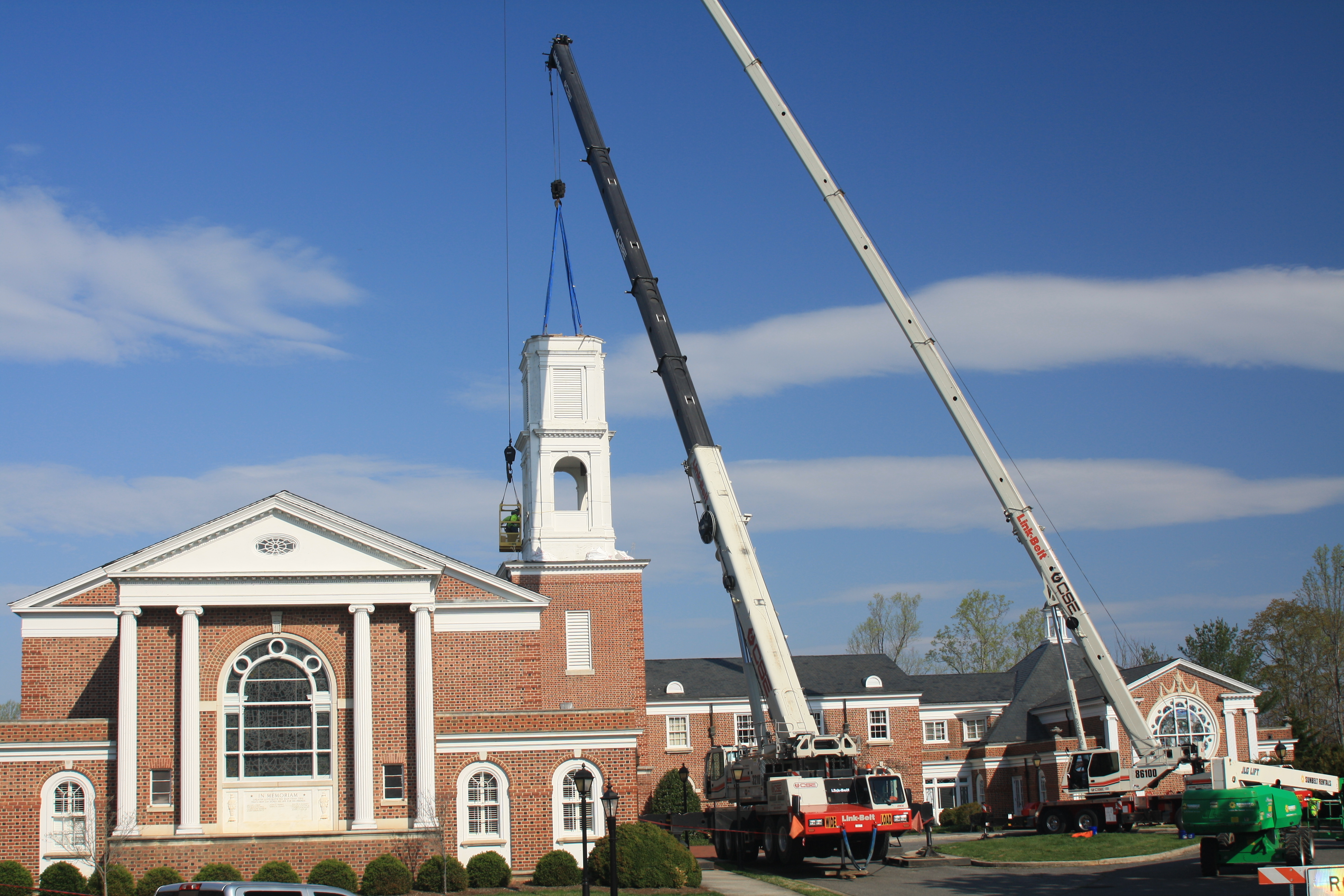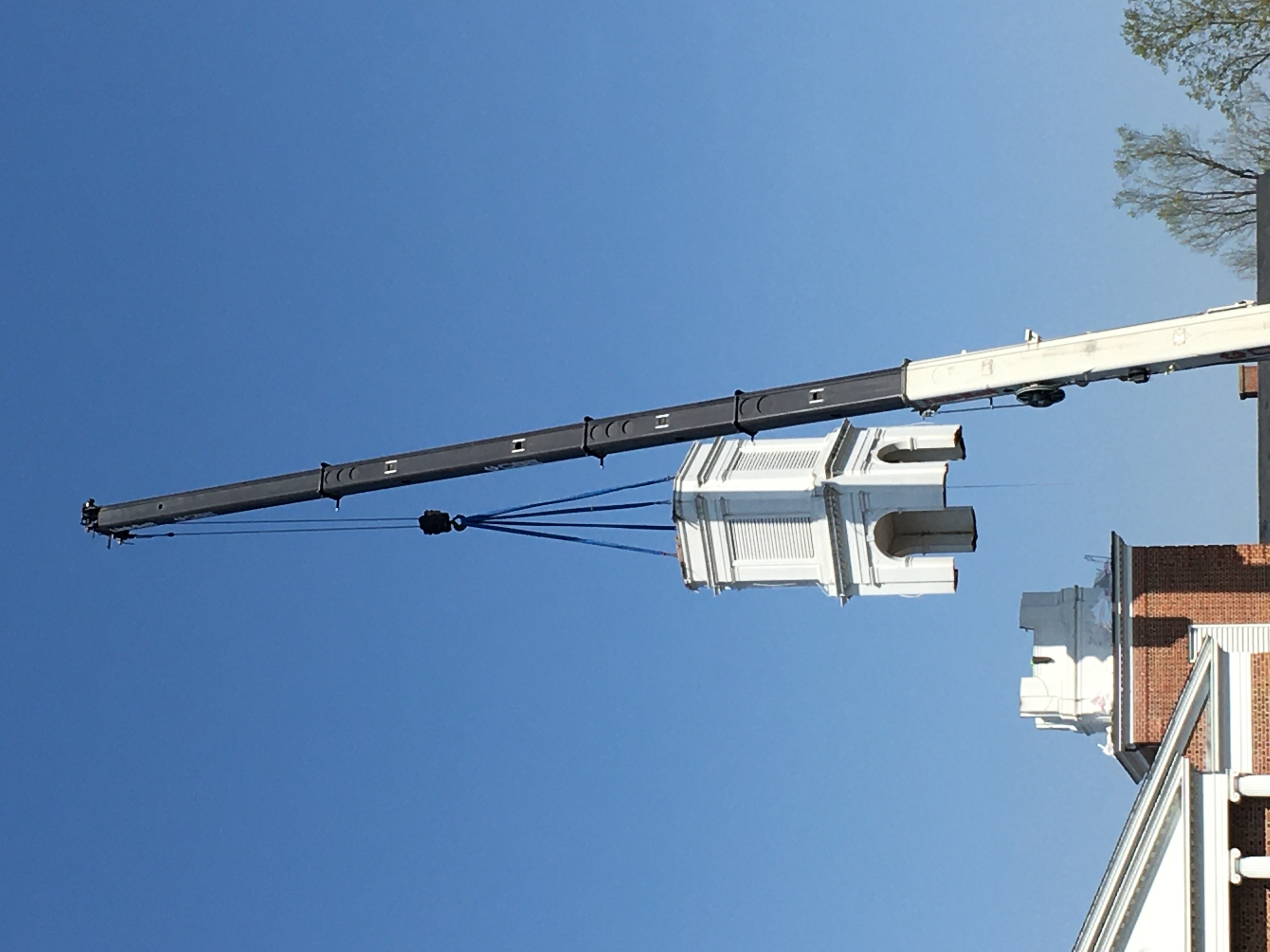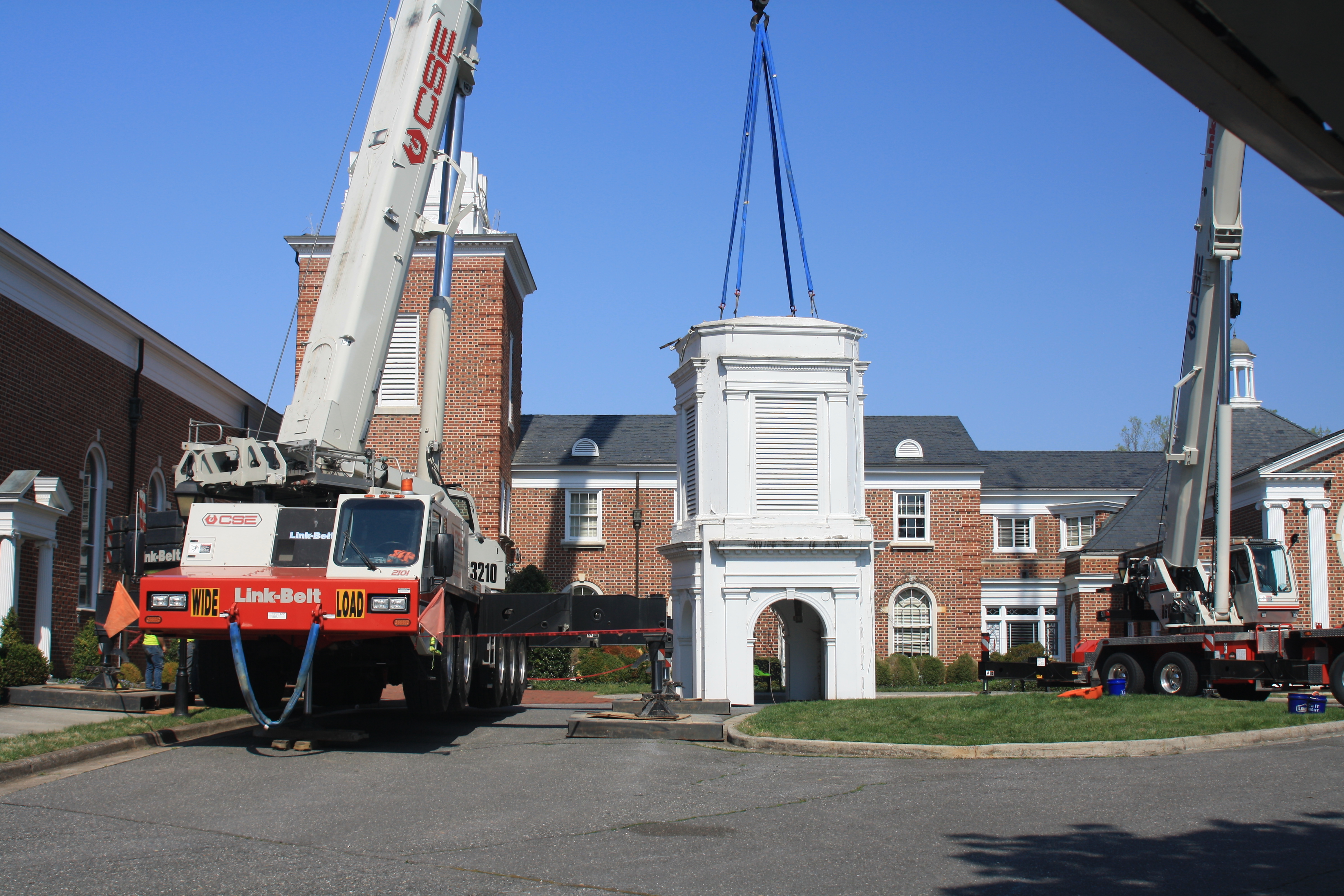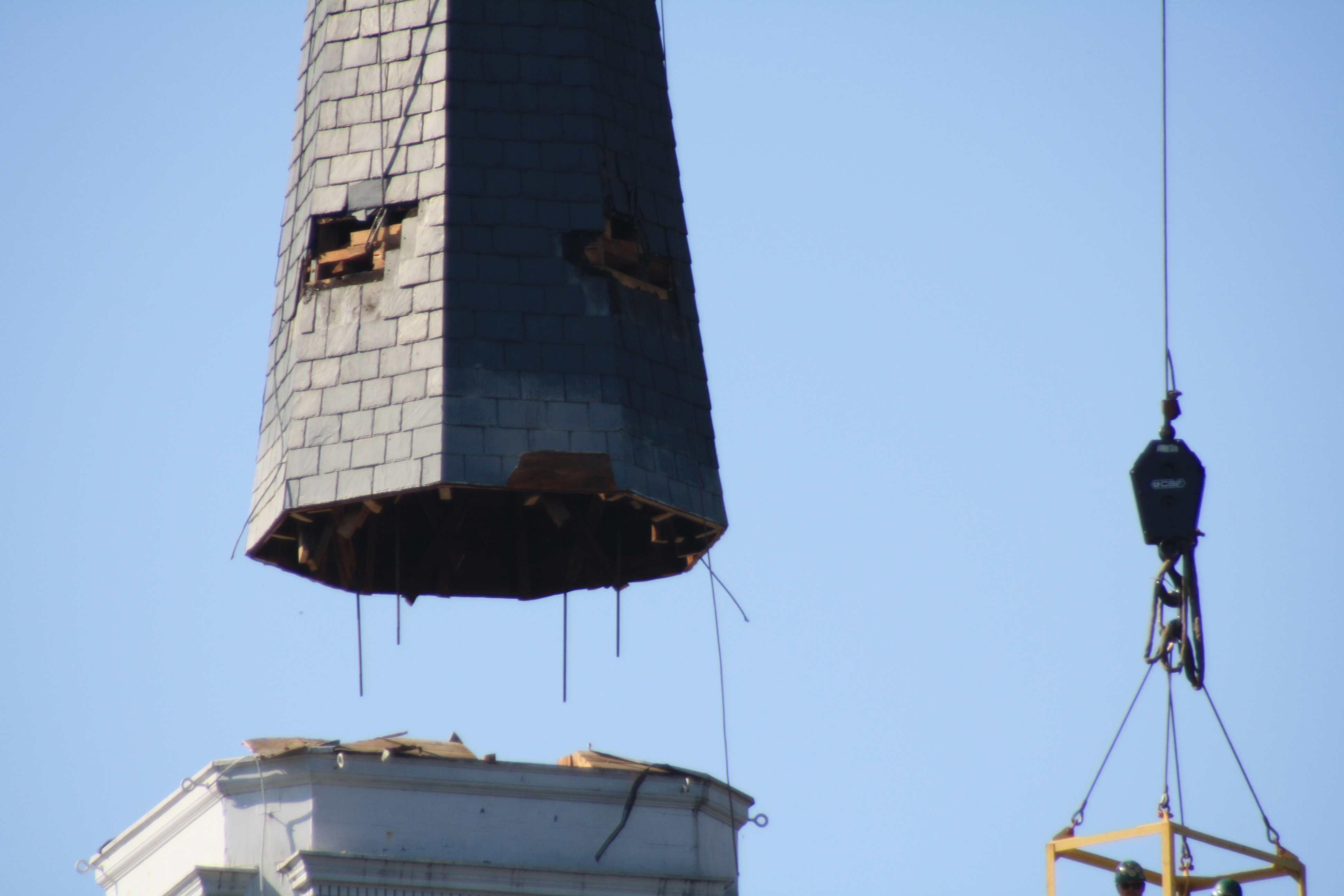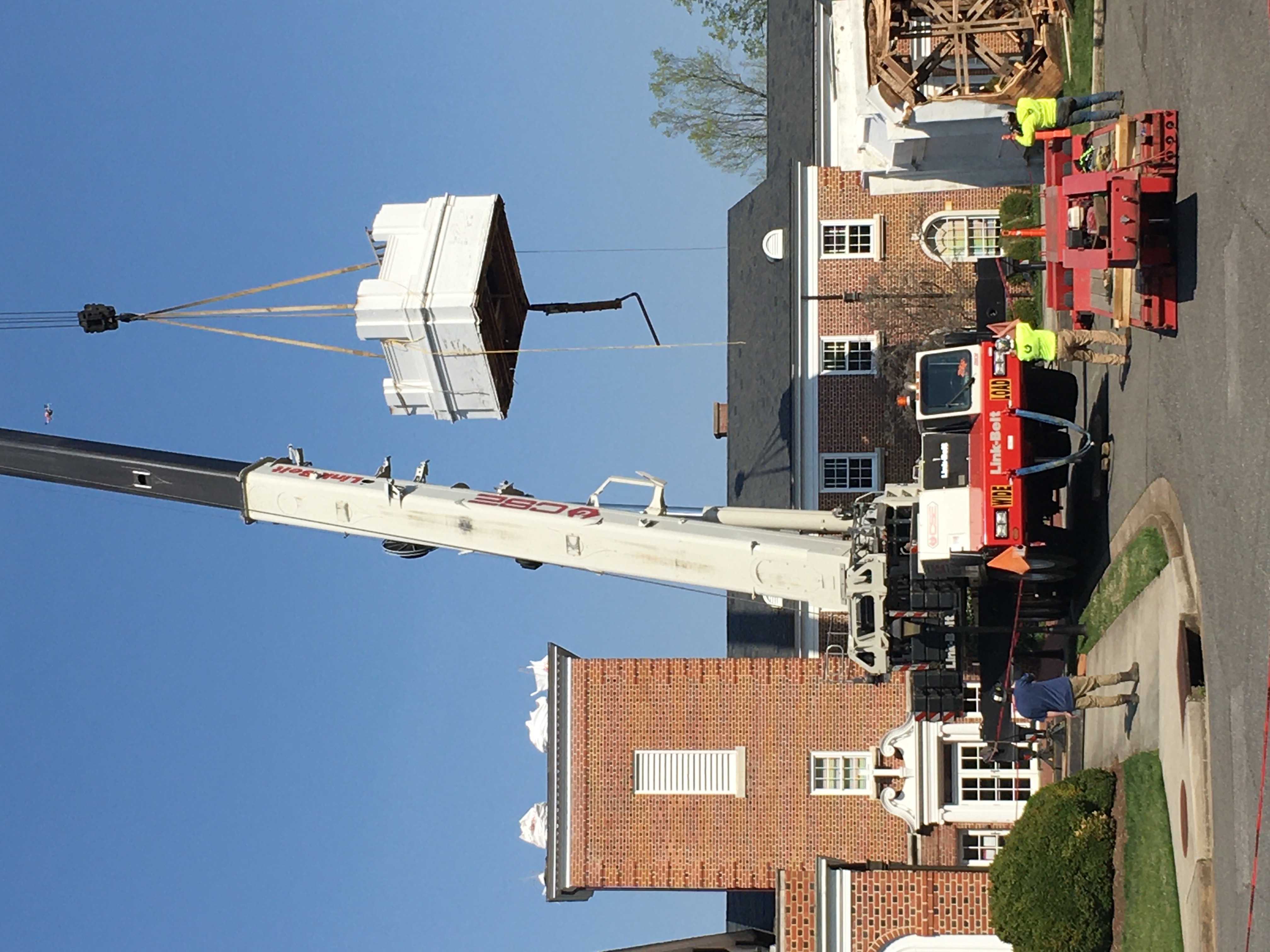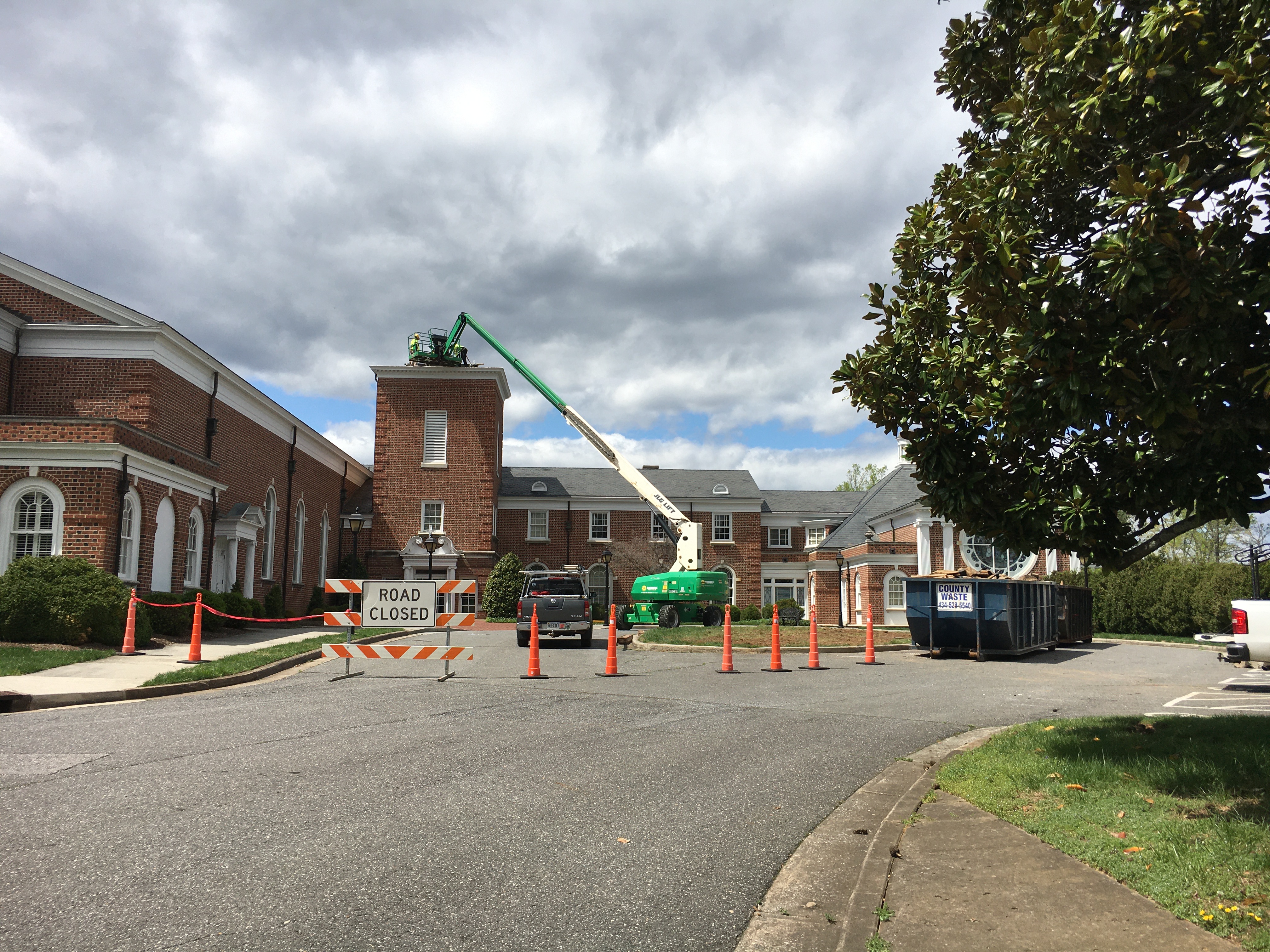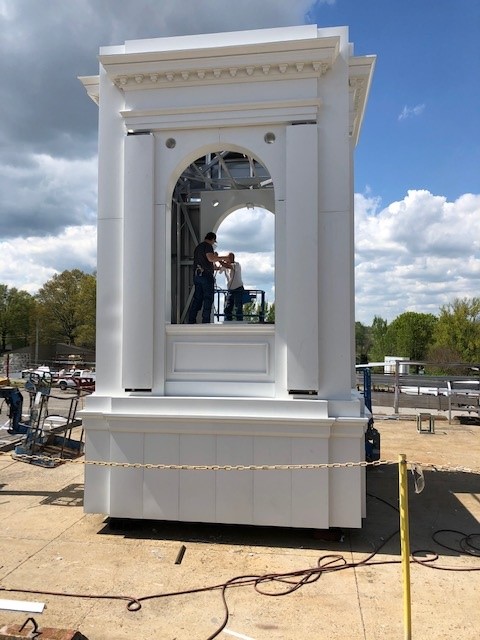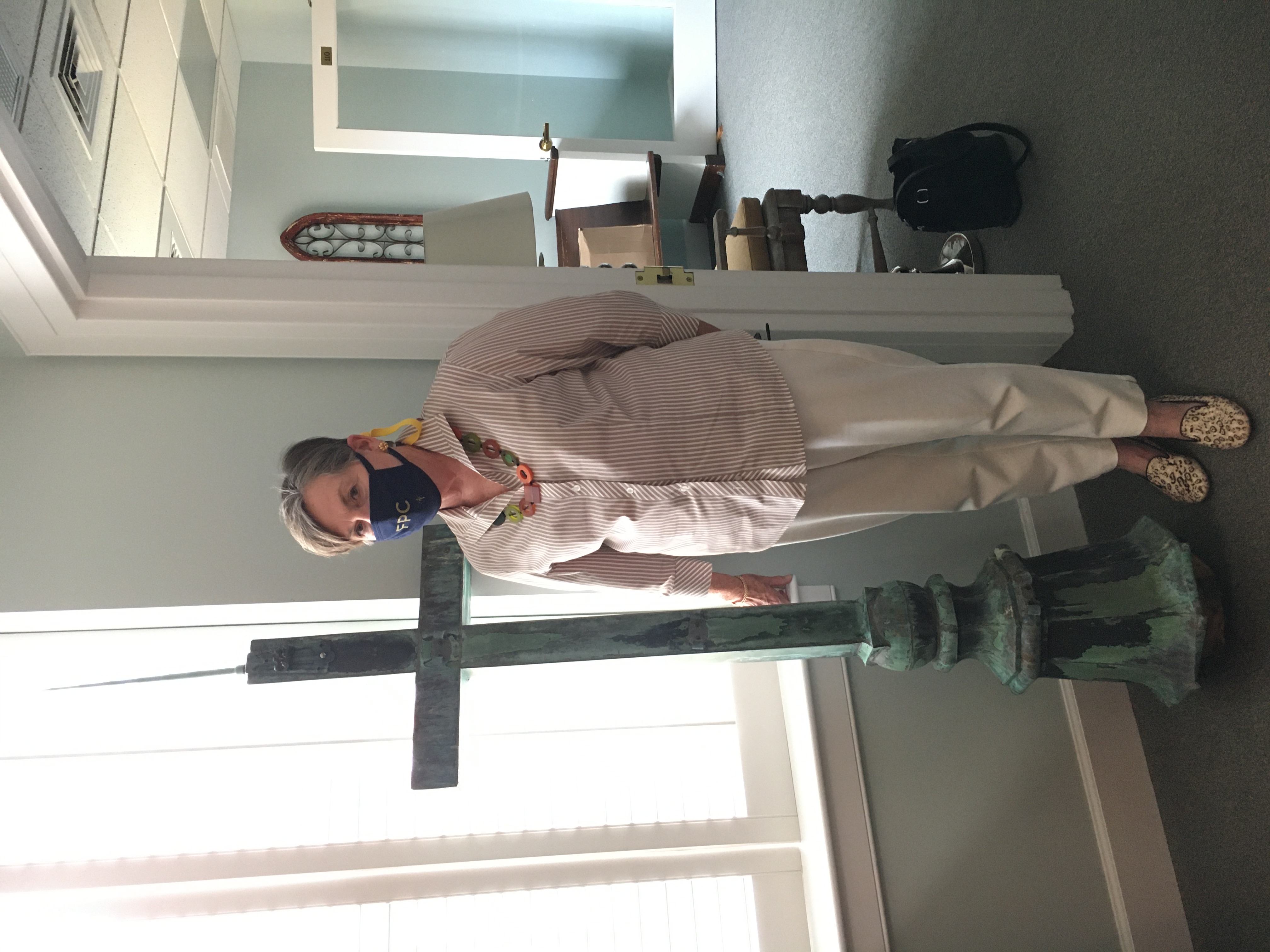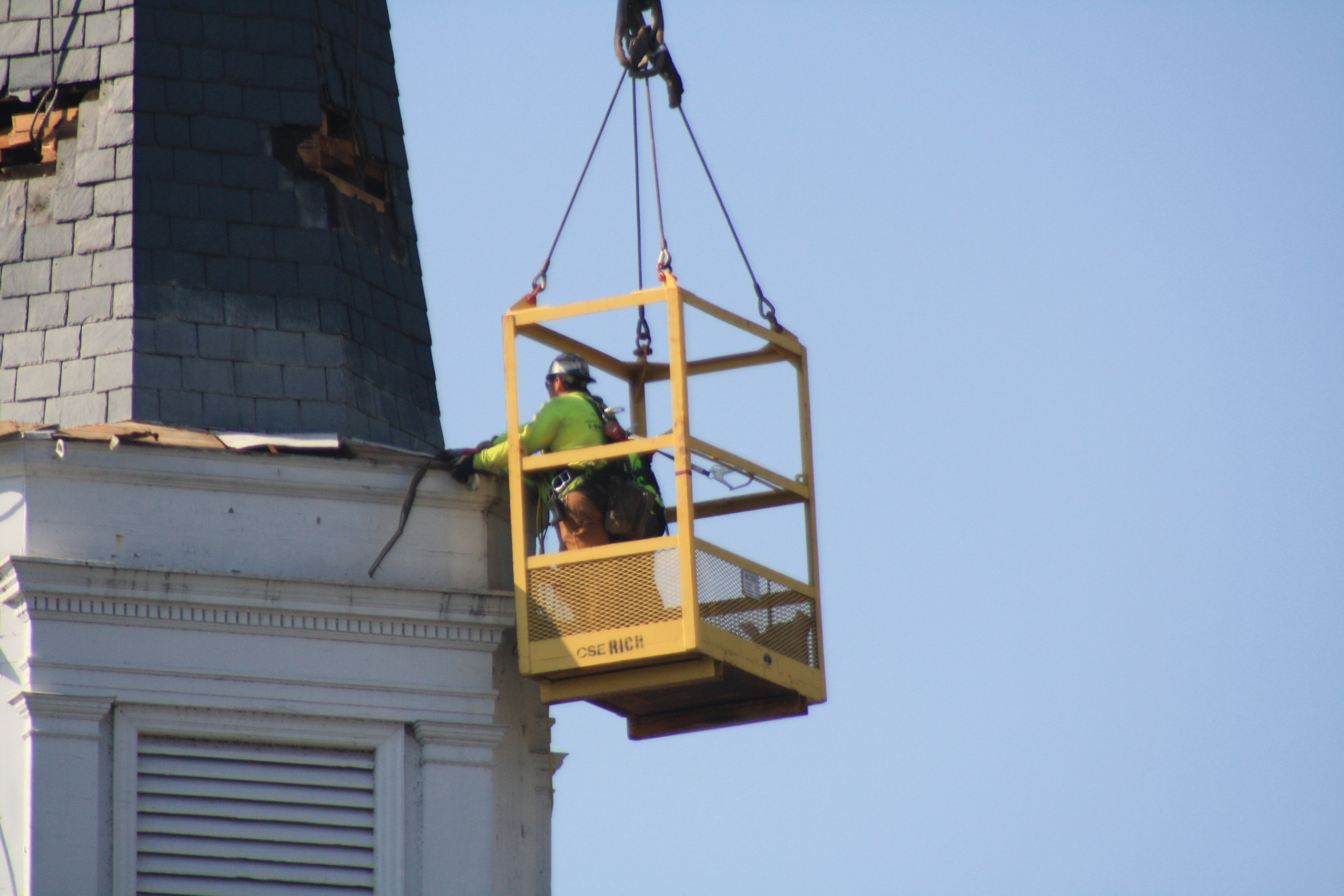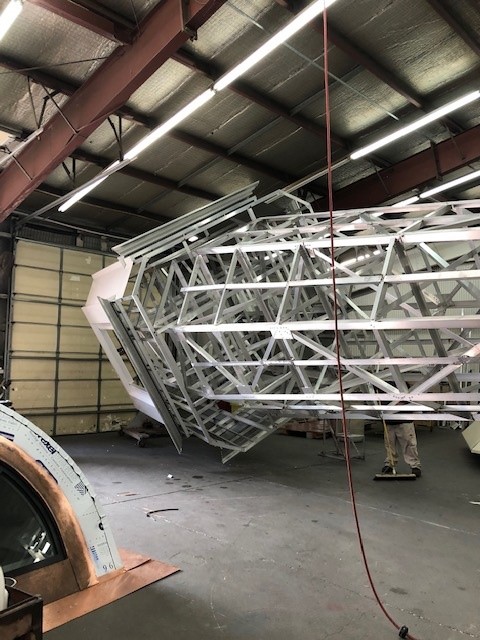 ORGAN RENOVATION
In December 2020, we signed the official renovation contract with Foley-Baker, Inc in Connecticut. April 6 & 7, 2021, two members of the FB team spent two full days in the organ chambers taking measurements, locating wind chests, and better understanding the chamber space. They took this information back to their offices to build a detailed production plan. Removal of the pipes is targeted for January 2022. The full project will take 12-14 months to complete.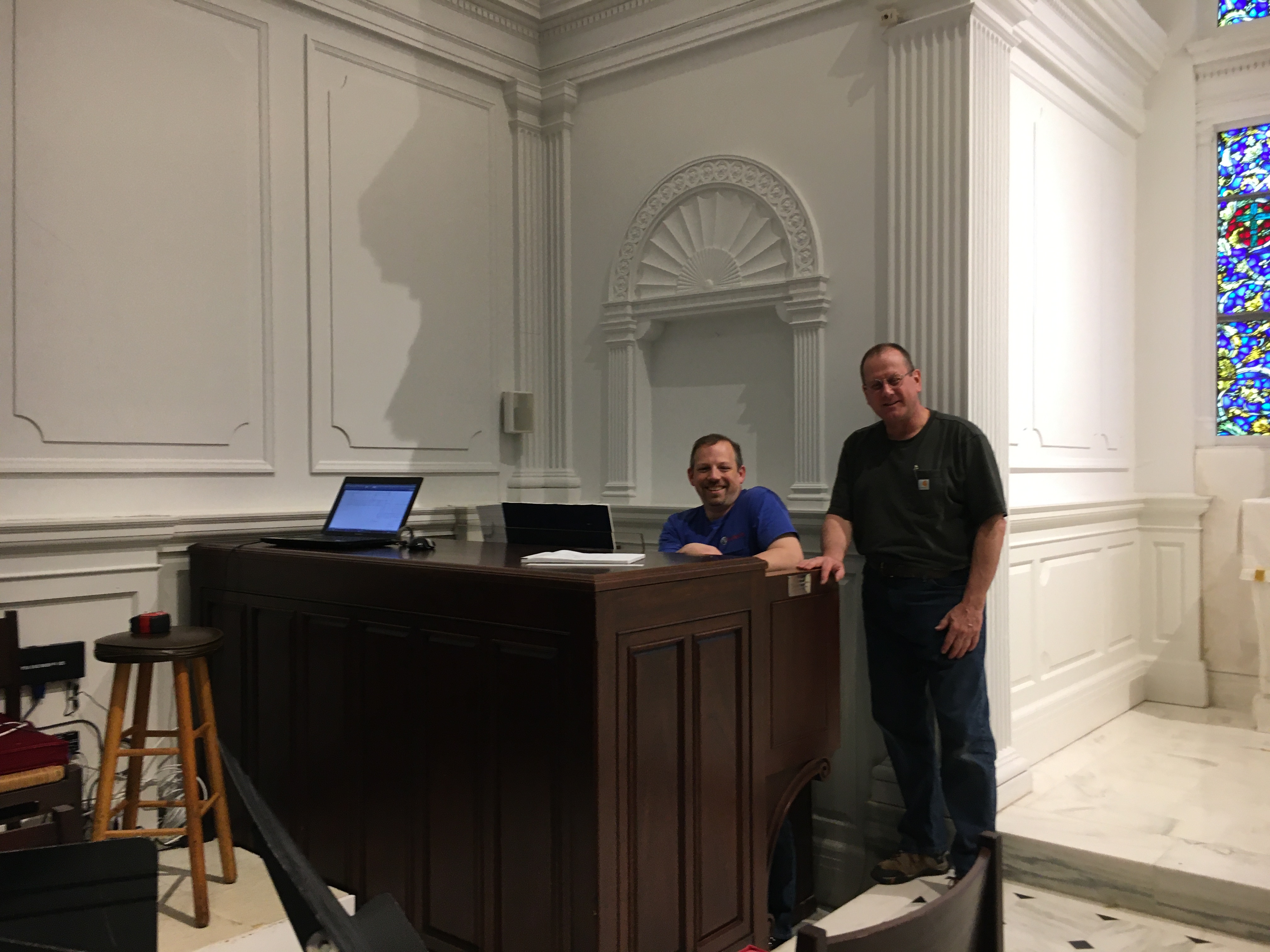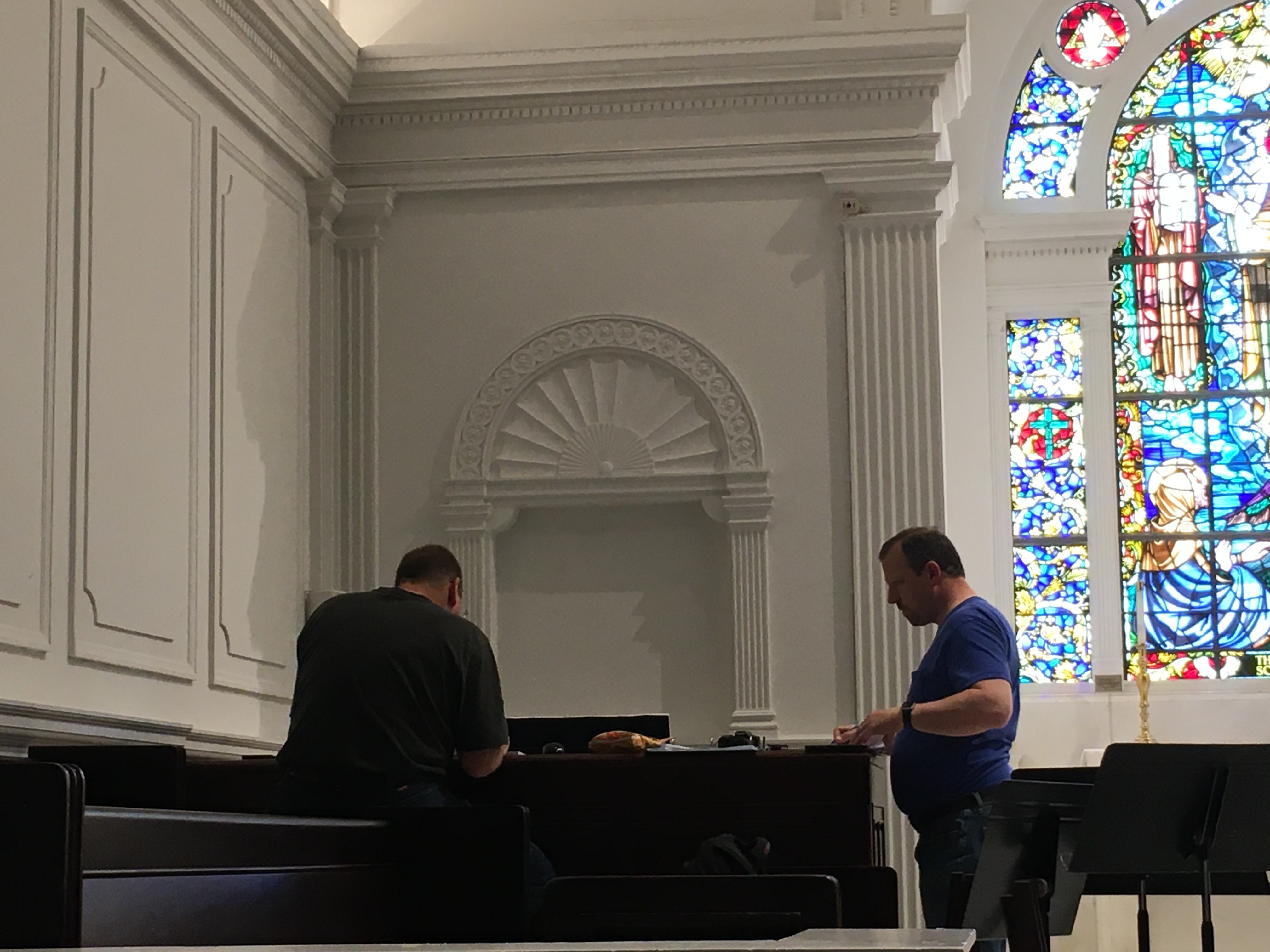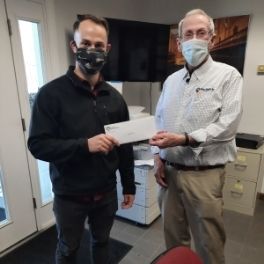 Parking Lot Paving and Sidewalk RESURFACING
Initial conversations and bids for contractors began in the early part of 2021! Contracts are in place with Boxley to complete the parking lot repaving and with Lynchburg Ready Mix to resurface the sidewalks. For the sidewalks, special attention has gone into ensuring there are more handicapped accessible access points to the sidewalks themselves and entry into the Sanctuary! We cannot wait for these projects to take place later in 2021!
FACILITY IMPROVEMENTS
Internal and External Wayfinding signage has been approved and will be installed in June 2021. This signage will help all church guests (first time or long standing) find their way in the parking lot and inside the church building. We can't wait to see them in place! Additional facility improvement projects are currently in the planning stages. Since we are in full swing with our steeple, organ, and parking lot & sidewalk projects, we are still planning our next facility steps.
MINISTRY SUPPORT
Ministry centers around the building and growth of relationships over time. With this in mind, our campaign resources in this area will focus on investing in full-time staff members to help encourage and inspire relationship building through education and outreach opportunities. Search committees for a Director of Outreach and a Director of Spiritual Growth are in the formation process. We will also move forward with investing in a part-time Parish Associate for pastoral care needs.
BENEVOLENCE
We are currently in the planning stages of how to best foster benevolence relationships using this portion of the campaign support.
Building the Endowment
We are currently in the planning stages of this portion of the campaign funds.
We are incredibly thankful and grateful for you--the many hands that have participated in this campaign through focus groups, serving on a committee, committing to a pledge, or sharing the opportunity with others. Together, we will change the world!
Many of our individual meetings and conversations about this campaign took place in the fall of 2020! Since this is a three-year campaign, we will still be having meetings and receiving pledges (and contributions) through 2024. If you'd like to learn more about the campaign, please complete the form below or email Kathryn Pumphrey, Chair of the Capital Campaign Committee.