Re-Opening UPDATE below! Posted June 14, 2020
Family and Friends of First Presbyterian Church (Lynchburg),
How well can we make lemonade out of lemons? This time in our lives is unorthodox, unprecedented, and very interesting. It is fair to say this Lenten season is presenting us with a true wilderness story. But as the saying goes, when life gives you lemons, it is time to make lemonade (even if you don't like lemonade).
A colleague and mentor of mine, Rev. Dr. Ron Shive, has stated, "During this time, church is not canceled. Worship will just look a little different. Music is not canceled. It will just sound a little different. Committee work and ministry will not be canceled. It will just take place a little differently. Relationships will not be canceled. They will just feel a little different for a while. Faith will not be canceled. It will just grow in different ways for a while.. Love will not be canceled. In fact, we will need more of it for a while."
I would like to add that God has not gone away. The power and presence of the Holy Spirit is still very much alive. And it will be our hope and faith in God that can give us the courage, strength, and hope to take the sour lemons of life and add some water and sugar to make lemonade.
Run the Race, Fight the Fight, Keep the Faith!
Pastor Peter Thompson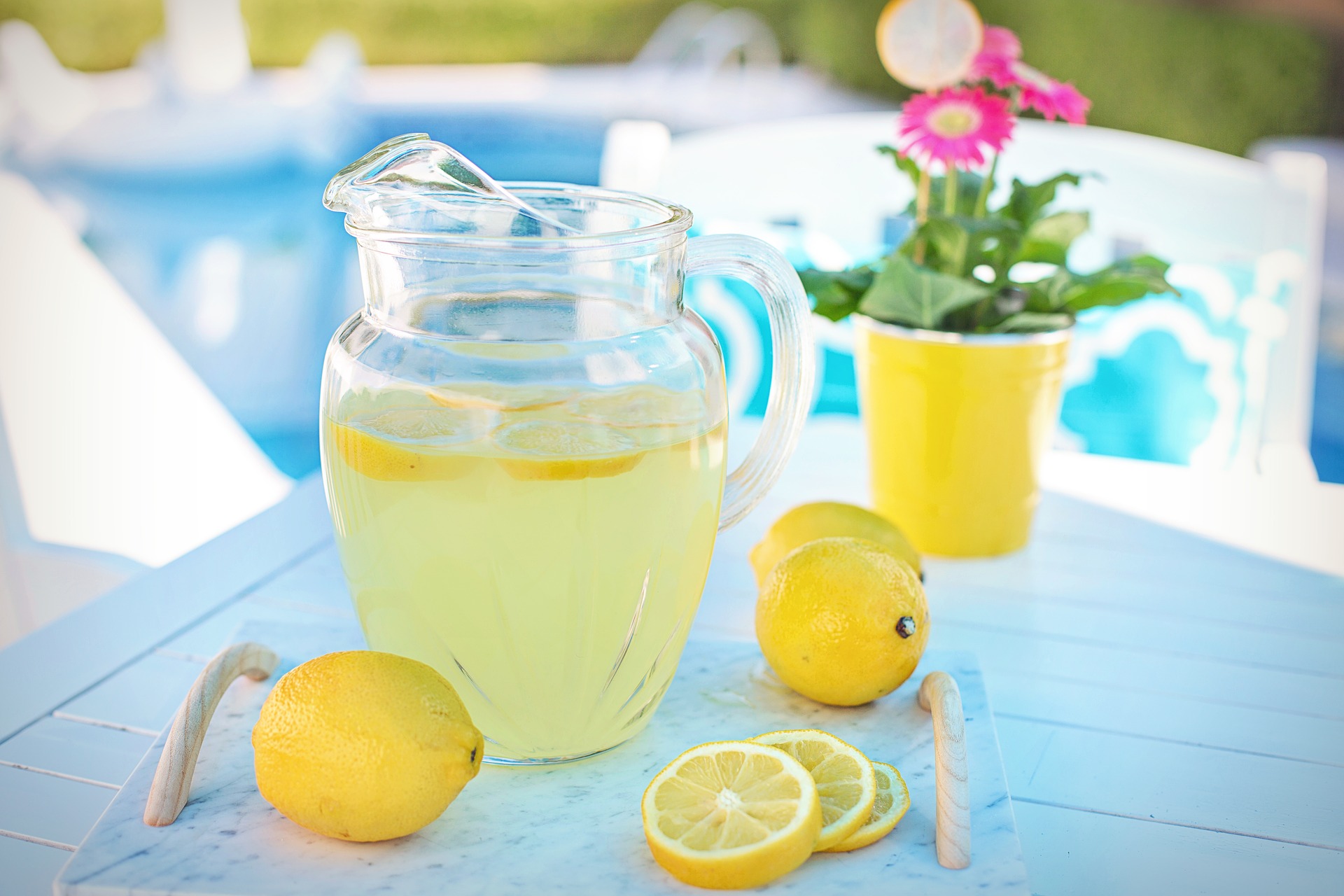 General Comments & Information
he church offices are open M-F from 8:30am to 5:00pm by appointment and reservation only. Please call the church office to schedule. Self-screening, temperature checks, face masks, and hand washing will be required for entry.
Sunday worship will NOW include an in person parking lot service of prayer and the Word (approximately 30 minutes) at 9:00 AM and virtual worship service at 10:30 AM. See the section to the right for more details about virtual alternatives to worship.
Our staff, Session, and special reopening task force are working together to build a return to worship policy that is both safe and able to be implemented. Stay tuned for updates!
Pastor on call

Peter Thompson (336) 269-7270

Members Helping Members for August (phone only):

Janice Berkley (434) 384-6925
Lynn Shelton (434) 384-3742
As you scroll this page, we have a section of resources, devotionals, and information for you to use and share with others as we walk through this season.
We are continuing to assess, review, and evaluate the situation. We will adjust our communication and ministry accordingly. Please stay tuned to all forms of communication (email, FPC's Facebook page, Instagram (@firstpresoflynchburg), church website, and office voicemail) for future updates.
Sunday, August 2 Worship Quick Links
Updated Sunday Worship Schedule
9:00 AM in person, parking lot service of prayer and the Word. Bring a chair or blanket or stay in your car drive in style. The building will be closed and we ask that you follow appropriate social distancing practices. Weather permitting.
10:30 AM virtual worship via Facebook Live and WLNI 105.9 FM radio station.
The service will be broadcast in two mediums:
On the Radio through WLNI 105.9 FM or
Via Facebook Live on our FPC Facebook page.

Once you're on the page, look for the recording to show up in the scrolling feed like a post. You may have to scroll a little because of the additional posts that will go up that morning.
OR look for a red, rectangular bubble on the left side of the screen next to "Videos." The recording won't start until 10:28 or so.
If you still can't find it, try refreshing your browser.

Quick links to the weekly bulletin, our virtual friendship pad, and sermon bingo can be found in the next section!
Despite being able to be together for worship in limited capacities, we still appreciate your financial gifts and offerings. Please see the next part of this page for a variety of electronic and paper options.
We are the church! May we worship God as His people wherever we are!
Ways to Give During this Time
As we will not be meeting in person each week, you may have questions about making your offering or pledge contributions, please make note of the options below. If you have any questions about making contributions, please contact Lori Wright in the Business Office!
Consider making an online donation through our online giving portal or contact Lori Wright with your

credit card

information!
Download the

"GIVEPLUS+" Mobile App

and contribute through your phone.
Set up an automatic payment through your bank's Bill Pay System.

Mail a check

to the church office (1215 V.E.S. Road, Lynchburg, VA 24503) to the attention of Lori Wright.
Request an electronic bank draft contribution through your bank account by contacting

This email address is being protected from spambots. You need JavaScript enabled to view it.

(434-384-6231) in the business office!
Thank you for continuing to share your gifts, tithes, and contributions with First Presbyterian during this season!
Updates from First Presbyterian Church Pastors and Staff (Please read carefully!)
Update Nine: June 14, 2020, Administrative Offices Re-Opening Guidelines and Protocols
Update Nine: June 14, 2020, Administrative Offices Re-Opening Guidelines and Protocols
We are excited for the next phase of re-opening! We are excited to re-open the administrative offices by appointment only starting Monday, June 15, 2020 for staff and group meetings . We will ask you to follow a series of guidelines and procedures to help keep everyone safe and to help prevent the spread of Coronavirus. We are inching closer and closer to being together more completely again!
Meetings are by appointment only. If you do not have a scheduled meeting with a staff member or a committee meeting scheduled through Karen in the church office, you may not meet in the building. To make an appointment, contact staff members directly (their contact information is on our staff page) or contact Karen at

This email address is being protected from spambots. You need JavaScript enabled to view it.

or 434-384-6231 to schedule a meeting room for your group.

You must answer the self screening questions posted below

(They will also be posted on the church entry door). If you answer yes to any of the questions, you will not be permitted entry.

Have you returned from any foreign travel (outside the United States) within the last 14 days?

Have you had close contact with or cared for someone diagnosed with COVID-19 within the last 14 days?

Have you been in close contact with anyone who has traveled (outside the United States) in the last 14 days?

Have you experienced any cold or flu-like symptoms in the last 14 days (to include fever, cough, sore throat, respiratory illness, difficulty breathing)?

Wash your hands with soap and water for at least 20 seconds

upon entry. Hand sanitizer is available if needed.
Wear a face mask covering your nose and mouth.
Have a volunteer check your temperature. If you have a fever of 100.4 degrees or higher, you will be asked to leave.
Maintain proper social distance of at least 6 feet.
Disinfect tables, chair arms, light switches, door knobs, and other items in the room you use before leaving. Cleaning solution and paper towels are provided in designated rooms. Throw paper towels in the trash when complete.
Use only designated meeting spaces.
Use the restrooms ONLY on the main hallway.
Please do not wander throughout the building.
The Sanctuary will continue to remain closed for worship and large group gatherings until the capacity limits are lifted.
Thank you for your compliance and helping us to move things closer to "normal," but in the interest of keeping everyone safe! We will share more updates soon as to when we can re-open the Sanctuary and worship services in full. Thank you for your patience and understanding! We cannot wait to be together again!
Update Eight: "Re-Opening" of First Presbyterian Church of Lynchburg
Update Seven, April 2, 2020, Church Office Closures and Event Updates thru June 10, 2020
Update Six, March 25, 2020, Church Office Closures March 30-April 3 & April Event Updates
Update Five, March 19, 2020, Church Office Closures through March 29
Update Four, March 17, 2020--Church Office Hours Adjustment through March 29
Update Three, March 16, 2020--Adjustments to Worship and Program Schedule through March 29
Update Two, March 12, 2020--Adjustments to Program and Worship Schedule for Sunday, March 15
Update One, March 11, 2020--Four actions FPC staff have implemented to enhance healthy worship practices
"Immerse" is a devotional series developed by Pastor Peter Thompson as a part of his Doctoral Research Class and final program project. The devotional is a 12 part series designed as an alternative form of worship when the ability to be present at church has been impacted due to stay at home orders, a weekend soccer tournament, weekend theater competition, or other activity. Each part of the series can be completed in one setting or it can be broken down over the course of a couple of days.
Children and Youth Resources
Coloring Therapy Color Pages
Resources
Lenten Devotionals
As we walk through this wilderness season that coinsides with our liturgical Lenten season, we would like to share some resources with you.
Sabbath Devotional
Sabbath rest has been a discussion point in our church community over the last year. Earlier in March, a group of members participated in a Sabbath Retreat at Massanetta Springs together to learn, grow, and experience Sabbath.
We encourage you to use this Sabbath resource as a reflection and Spiritual Growth experience for you and/or your family.
As you engage in Sabbath activities, we invite you share photos or posts on social media and tag @firstpresoflynchburg or email the church office at

This email address is being protected from spambots. You need JavaScript enabled to view it.

. We can't wait to see!
Easter Sunday--April 12, 2020
We look forward to celebrating the Lord's resurrection with you virtually on Sunday, April 12, 2020!
Join us for a virtual sunrise worship service called "How do we come?" and celebrate the empty tomb as the sun comes up (or as you rise from your beds)!
Help us bring to life the cross in the front of the church by scattering freshly cut flowers at the foot of the cross from your cars.
Our staff will be outside from 8:30 am to 9:30 am on Sunday to wave, smile, and share Easter greetings.
Virtual Worship Services will be broadcast via WLNI 105.9 FM and Facebook Live at 10:30 am.

For Facebook Live, once you're on the page, look for the recording to show up in the scrolling feed like a post. You may have to scroll a little because of the additional posts that will go up that morning.
OR look for a red, rectangular bubble on the left side of the screen next to "Videos." The recording won't start until 10:28 or so.
If you still can't find it, try refreshing your browser.

We would LOVE to see your Easter 2020 photos! Whether you're dressed in pajamas or in your Easter best or you're in your living room on the couch or in the yard by a beautiful azalea bush, we would love to see them. Please email them to

This email address is being protected from spambots. You need JavaScript enabled to view it.

!
Holy Week Virtual Services
Healthy hygiene practices
Please consider some of the following health practices to help protect yourself and others.
Wash your hands with soap and water for at least 20 seconds before eating, if interacting with anyone who's ill, and after using the restroom.

If 20 seconds seems like a long time, consider singing or saying the following familiar titles while washing

Happy Birthday song
Jesus Loves Me
Lord's Prayer
Chorus to Blessed Assurance (This is my story, this is my song)

If you are feeling ill or under the weather, stay at home and rest.
Avoid using handshakes in your greetings. Consider a simple smile, eye contact, and a verbal greeting. People will understand greetings without contact.
Regularly clean/disinfect cell phones, doorknobs, handrails, and other hard surfaces that are touched frequently.
Articles or References for Information
CDC Prevention Information

handwashing,
keeping distance from people,
knowing symptoms, and
staying home if sick

Article from The Atlantic (UK news and magazine) on Social Distancing