Our directories are now here! If you had your photo taken OR submitted a photo, please plan to pick up your directory at the opportunities below. Please bring your mask!
Tuesday, February 2 10am-2pm
Thursday, February 4 3pm-5pm
Sunday, February 7 9am parking lot service
Tuesday, February 9 12pm-2pm
Thursday, February 11 10am-12pm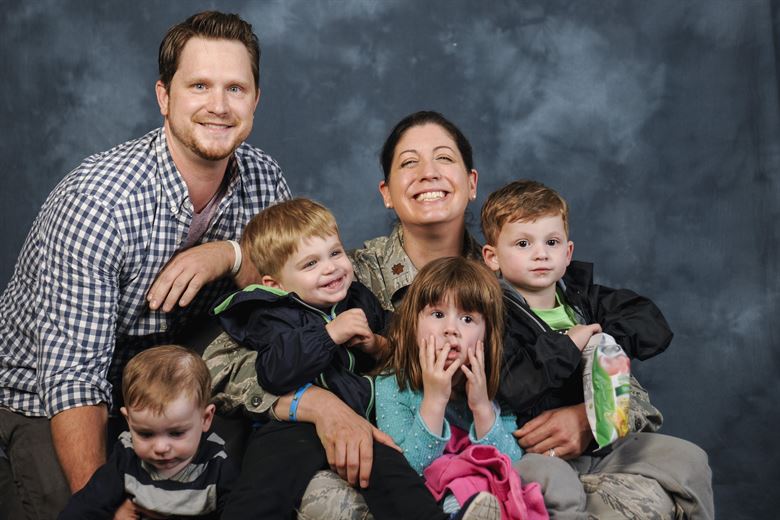 It's been FIVE years since we put together an updated church directory with family photographs and contact information. We are partnering with Lifetouch to offer individuals and families free indoor photo sessions to build the directory which will be available in print and electronically via our website.
We want your help to build the images! All you need to do is sign up and show up for your scheduled photo session; we will do the rest!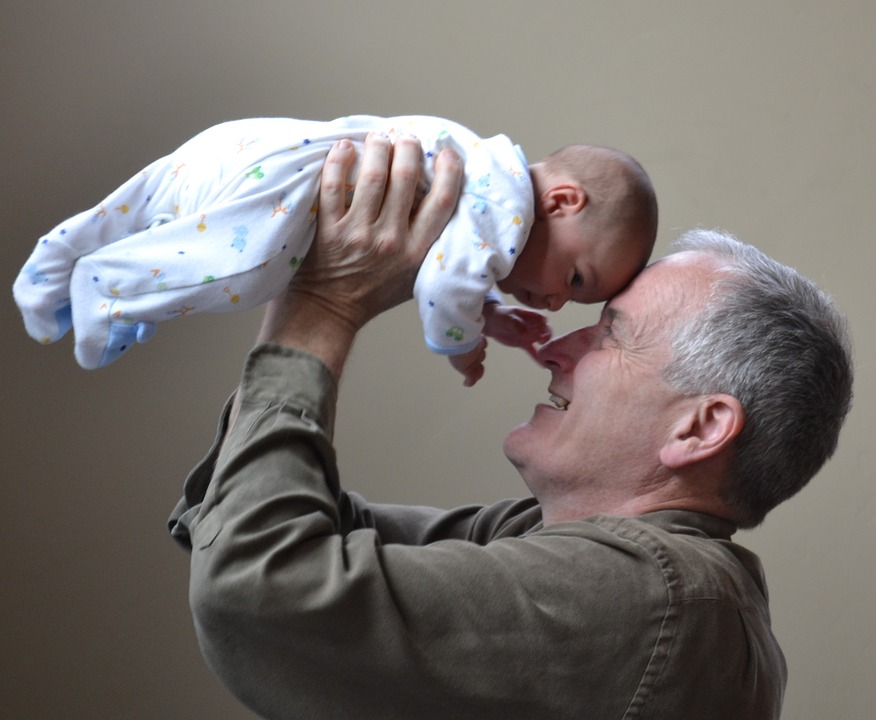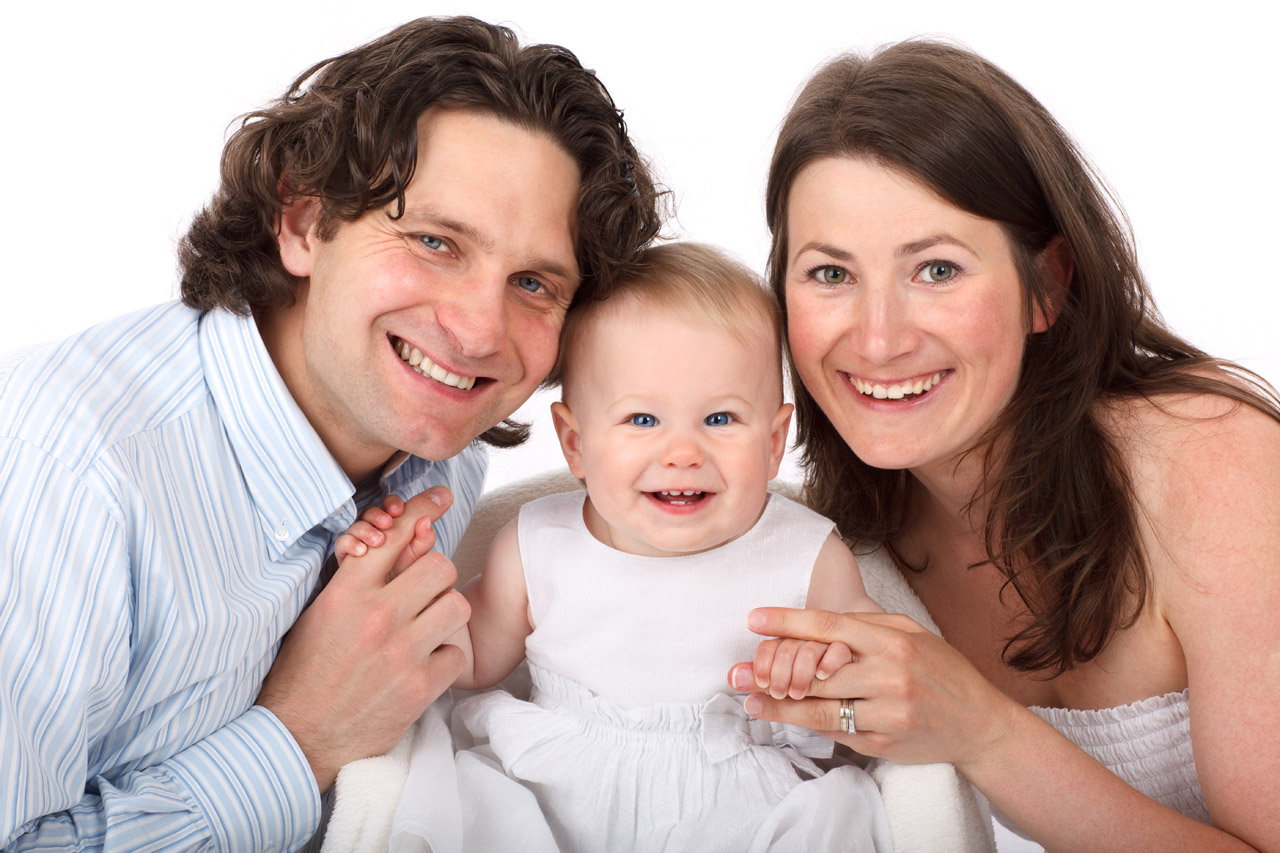 How Can My Participation Help FPCLY?
You will help us create a print and mobile directory which will help us strengthen our community by

making contact information available to you at your fingertips
providing a tool to help you match names with faces

You will help us update our database information to help us better engage with you and others.
If you purchase prints or other products, Lifetouch will donate a percentage of your expense back to First Presbyterian Church through their GiveBack program.
What will My Family Receive?
1 FREE 8" X 10" family photograph
$5 coupon towards any additional prints you purchase
5.5" X 8.5" printed directory with names, photographs, and contact information of everyone else
Protected username and password access to our FPC mobile directory accessible anywhere and anytime you have Internet
Access to your photos via Shutterfly to have additional prints or other items made
Memories of your family at this time and place in life
Scheduling Your Photo Session
Click the button to the left to schedule your session today! You will receive a confirmation email with your scheduled date and time. One week prior to your scheduled date, you will receive a reminder email!
If you have questions about the scheduling process or need to cancel or change your booked time, please contact Diane Stroud at This email address is being protected from spambots. You need JavaScript enabled to view it. or (434) 384-8607!
If you cannot participate on either of the currently scheduled dates, please contact This email address is being protected from spambots. You need JavaScript enabled to view it. so we can build a list of names for a potential make up date later in the fall.
We will need the help of your friendly faces to greet families at the door, check them in, and walk them to the "photo studio" in the church. You will be provided a short training and direction sheet when you arrive!
We will need volunteers in two hour shifts throughout each photo session day. If you'd like to volunteer, please contact This email address is being protected from spambots. You need JavaScript enabled to view it..
COVID Prevention Guidelines
Photo sessions often involve photographers working in close proximity to families. Lifetouch and FPC take very seriously the concerns that may exist around Coronavirus and its potential for spread. As a result, we have below a list of precautions and guidelines shared by Lifetouch and us to help prevent the spread and keep you and your family safe.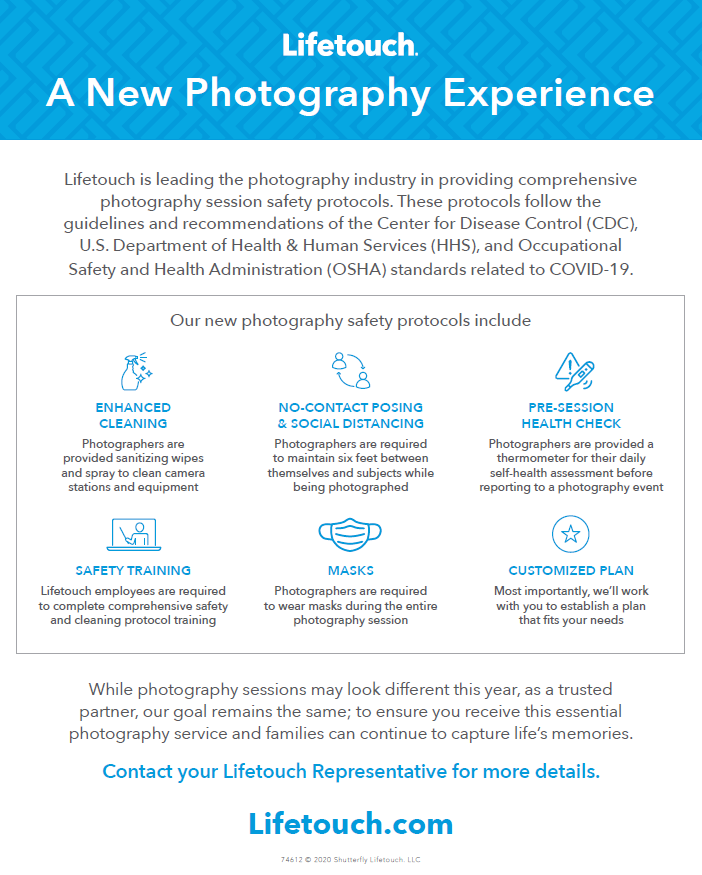 Lifetouch COVID Protocols
To start, every Lifetouch employee must complete health and safety training before returning to either an office environment or church, and they must attest to feeling in good health every day before work. We're equipping every photographer with a thermometer, face coverings and sanitization kit. We are training our photographers on no-contact posing techniques so they can capture smiles while remaining behind the camera. We will also follow protocol to enable social distancing between the photographer and the family being photographed, as well as between families waiting for their appointment. Finally, we have established rigorous sanitization protocols that require cleaning of all equipment throughout the day.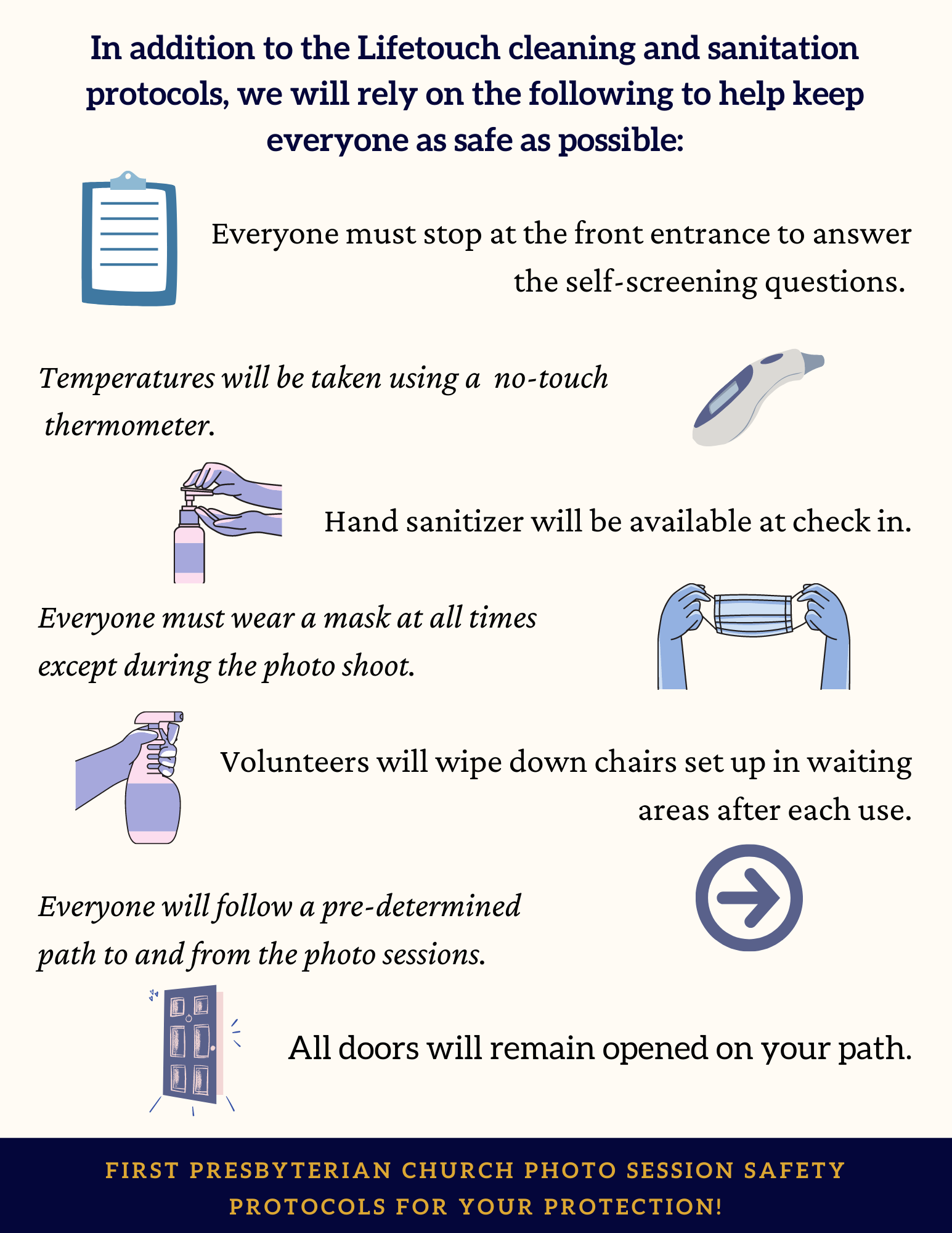 FPC COVID Protocols
We, as the FPC Directory Committee and staff, want everyone who wishes to have their photographs made at the church to feel safe about doing so. Above is our commitment to you in keeping you safe.