We invite you to hike with us on this Lenten journey to learn more about the God who gives us everlasting hope!
What is Lent? Lent is the 40 day (not including Sundays) church season leading up to Easter. Lent is a season of drawing near to God through prayer, fasting, personal reflection, and surrendering to our selfishness as we prepare for remembering Christ's death on the cross (Good Friday) and celebrating His resurrection (Easter Sunday)!
Outdoor, In-person Worship Opportunities
Prayer! Singing! Fire! Gather around the fire for a service of reflection, prayer, and singing. This worship will be an inspiring way to begin our 2021 Lenten hike in and toward hope.
Feb. 17 at 6:30pm in the rear parking lot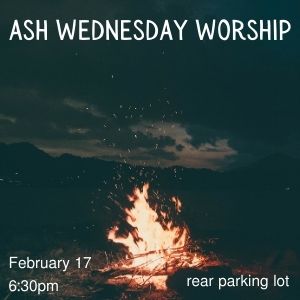 Join us Wednesdays for a 30 minute service of prayer, music, and reflection as another way to grow closer to God on our journey through the wilderness of this season.
Feb. 24, March 3, 10, 17, & 24 at 6:30pm, rear parking lot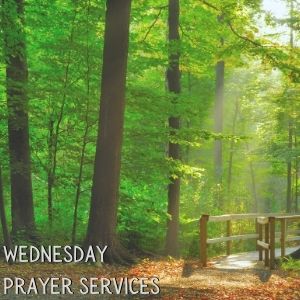 Online Worship Opportunities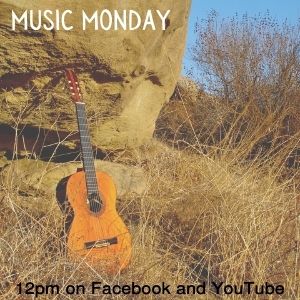 Join us in the beauty of musical reflection by engaging in offerings shared on Mondays. Each week will feature unique performances by musicians near and far and will enhance your reflective hike in and toward hope.
Feb. 22, March 1, 8, 15, & 22
12pm on Facebook and FPC Lynchburg YouTube Channel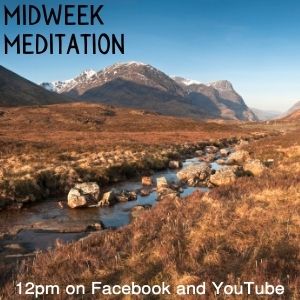 Experience the power of prayerful reflection through a mid-day, midweek reflection and musical offering led by Pastor Peter. Offerings will be shared at mid-day on Facebook and YouTube each Wednesday.
Feb. 24, March 3, 10, 17, & 24
12pm on Facebook and FPC Lynchburg YouTube Channel
Lenten Musical Reflection 3/8/21, FPCLY Chancel Choir
Lenten Prayer Reflection 3/3/21
As you personally draw near to God and grow during this Lenten season, we encourage you to share these opportunities and invite others to be a part of this journey! This journey in and toward hope is for everyone! Share this website, our emails, or social media posts with others so they too can feel the love, peace, and grace of God!
Join the FPCLY family in a daily devotional sourced from SALT ministries. This devotional offers a simple, daily opportunity to read scripture, meditate, pray, or complete a challenge that opens our eyes to see all of our neighbors, to love them, and to draw closer to God in the process.
Pick up your kit Wednesday, February 10 from 4:30pm to 6:00pm or Sunday, February 14 at 9:00am or Wednesday, February 17 at 6:30pm (Ash Wednesday Service)!
Additional Lenten Resources