Ephesians 3:16-19
"I pray that… Christ may dwell in your hearts through faith, as you are being rooted and grounded in love. I pray that you may have the power to comprehend, with all the saints, what is the breadth and length and height and depth, and to know the love of Christ that surpasses knowledge, so that you may be filled with all the fullness of God."
This is Paul's prayer for the people of Ephesus and this is our same prayer for our community of faith.
Spark Sunday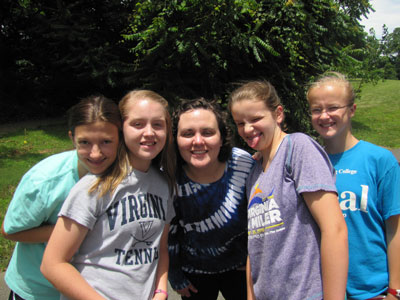 Coming September 10th, 2017
Come help us kick off the 2017-2018 Spiritual Growth Program Year starting with a full breakfast at 9:30 am in Fellowship Hall followed by a brief program and worship at 11 am.
Our Spiritual Growth Committee honors the mission statement of "celebrating God's grace and inspiring the next generation for Christ," and works together, meeting monthly to ensure our opportunities, events, and goals align truly to "celebrate" and "inspire."
To find out more about Spiritual Growth opportunities at FPCLY or to get involved in teaching, planning, or implementing, please contact Kathleen Lifsey (Director of Children's and Youth Ministries) or Beth Williams (Chair '17). Other committee members include Jim Richards, Noёl Thomas, Jennifer Barrett, Paul Hensley, and Marie Daughtrey.